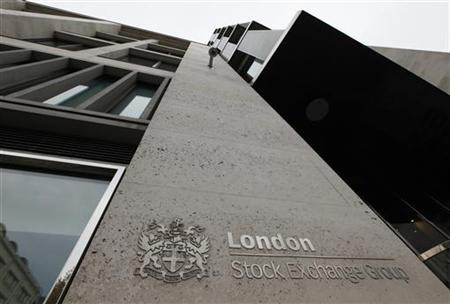 Shares in British banks plummeted on the FTSE 100 thanks to a flurry of worries in the world of finance.
Investors are still showing concern that debt in eurozone countries such as Greece, Spain and Portugal is increasing and that the EU itself is failing to act decisively in the face of a sovereign debt crisis.
The news was not helped by news on Saturday that the Bank of Spain had to bailout CajaSur, leading to worries that the worst of the financial crisis may not be over.
In early trading shares in Barclays and Royal Bank of Scotland were down 4.2 to 4.5 per cent.
However later in the morning shares dropped even further.
By 10:19 shares in Lloyds Banking Group were down 6.17 per cent to 52.05 pence per share, RBS shares fell 6.92 per cent to 42.23 pence per share, Barclays shares decreased 7.06 per cent to 281.75 pence per share while HSBC shares fell 2.16 per cent to 617.00 pence per share.
Overall the FTSE 100 dropped 2.75 per cent to 4,930.90.