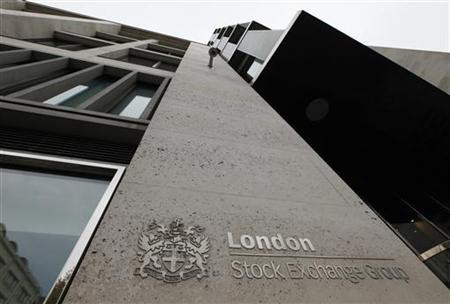 Shares in British banks were up in morning trading on the FTSE 100, helping the index to make its way back above 4,900 after a series of heavy falls last week and on Monday.
Last week saw the FTSE 100 dive below 5,000 as investors started to fear the prospect of a double dip recession after Chinese growth and manufacturing data appeared to indicate the global economic recovery could be weaker than previously hoped.
Sovereign debt in the eurozone has also been a constant drag on banks in recent months, especially on those which are more risk sensitive, such as shares in RBS.
Today however investors re-gained some of their lost confidence, boosting shares.
By 10:10 shares in Lloyds Banking Group were up 2.79 per cent to 56.30 pence per share, RBS shares rose 3.21 per cent to 40.21 pence per share, Barclays shares increased 4.28 per cent to 270.30 pence per share and HSBC shares climbed 1.71 per cent to 606.40 pence per share.
Overall the FTSE 100 was up 1.71 per cent to 4,905.87.