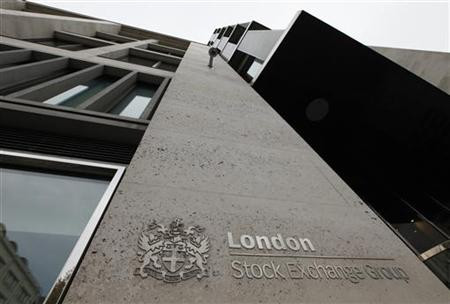 Shares in British banks were up in morning trading on the FTSE 100 as concerns about regulation of the banking sector eased off.
It is feared that the US Congress will pass a bill aimed at preventing another financial crisis, but will do so at the cost of higher profits for banks. The G20, which met at the weekend have also spoken of the need to reform the banking sector, however it has been indicated that such reform will not be looked at until the next G20 meeting in November.
The apparent reprieve appeared to help shares in banks.
By 10:22 shares in Lloyds Banking Group were up 1.92 per cent to 55.24 pence per share, RBS shares increased 0.13 per cent to 44.52 pence per share, Barclays shares rose 1.69 per cent to 285.95 pence per share and HSBC shares climbed 0.55 per cent to 645.30 pence per share.
Overall the FTSE 100 was up 0.58 per cent to 5,075.94.