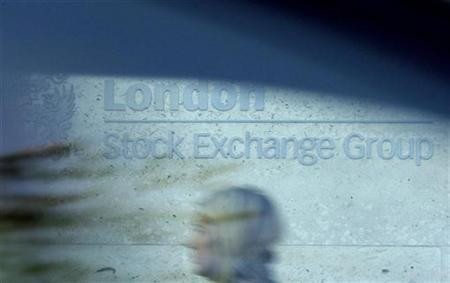 Shares in British banks rose for the third day in a row after significant falls last week and at the beginning of the week thanks to continuing fears about sovereign debt in the eurozone and the possibility of conflict between North and South Korea.
Last weekend the Bank of Spain took over CajaSur bank, prompting fears that the sovereign debt crisis may be spreading from Greece to hit Spain hard.
Meanwhile in East Asia tensions between North and South Korea have flared up after the South said it had evidence that the North was behind a torpedo attack that killed 46 sailors.
By 10:39 shares in Lloyds Banking Group were up 1.97 per cent to 58.02 pence per share, RBS shares increased 0.60 per cent to 47.05 pence per share, Barclays shares rose 0.19 per cent to 308.40 pence per share and HSBC shares climbed 0.41 per cent to 636.90 pence per share.
Overall the FTSE 100 was up 0.68 per cent to 5,230.99.