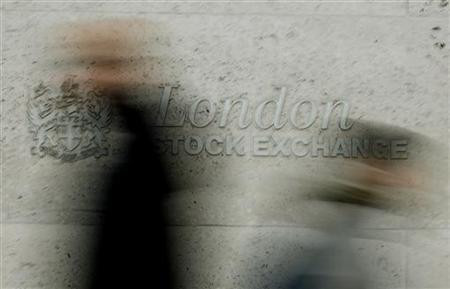 Shares in British banks were up on the FTSE 100 despite early losses caused by worries on the euro and a negative note from JPMorgan.
This morning the euro dropped to a four year low against the dollar as investors feared a slow recovery in the eurozone thanks to austerity measures being adopted in Greece, Spain and Portugal, to deal with high levels of sovereign debt.
In addition JPMorgan named Barclays, Lloyds Banking Group and RBS as the three British banks most likely to be negatively impacted by possible changes to provisioning requirements.
Following the note the three banks saw their shares decline in value by 0.4 to 2.1 per cent in early trading. HSBC shares were flat.
However the shares of all four major banks started to pick up before noon.
By 11:07 shares in Lloyds Banking Group were up 1.91 per cent to 58.78 pence per share, RBS shares increased 0.06 per cent to 47.33 pence per share, Barclays shares rose 0.39 per cent to 310.30 pence per share while HSBC shares increased 1.59 per cent to 657.80 pence per share.
Overall the FTSE 100 was up 1.02 per cent to 5,316.73.