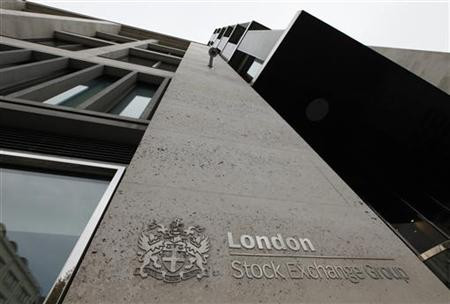 Shares in Lloyds Banking Group were up on the FTSE 100 despite falls among other banks concerned about the risk of sovereign debt in the eurozone.
Lloyds was boosted by rumours that the part-nationalised banking giant could consider breaking off its insurance businesses to form a separate group, so as to comply with the Basel III agreement which would prohibit the double counting of market capitalisation in its insurance arm.
Meanwhile other British banks saw their shares decline due to ongoing fears about levels of debt in the eurozone, despite a wave of austerity measures introduced in states such as Germany, Italy, Spain and Greece.
Debt concerns weighed heavily on the FTSE 100, dragging the index down below 5,000.
By 10:43 shares in Lloyds Banking Group were up 0.73 per cent to 55.31 pence per share, while shares in RBS were down 0.94 per cent to 43.04 pence per share, Barclays shares declined 1.94 per cent to 278.50 pence per share and HSBC shares dropped 2.44 per cent to 623.40 pence per share.
Overall the FTSE 100 was down 1.97 per cent to 4,971.84.