Lloyds Defends Banker Bonuses Worth 200% of Salaries for 'Retaining Talent'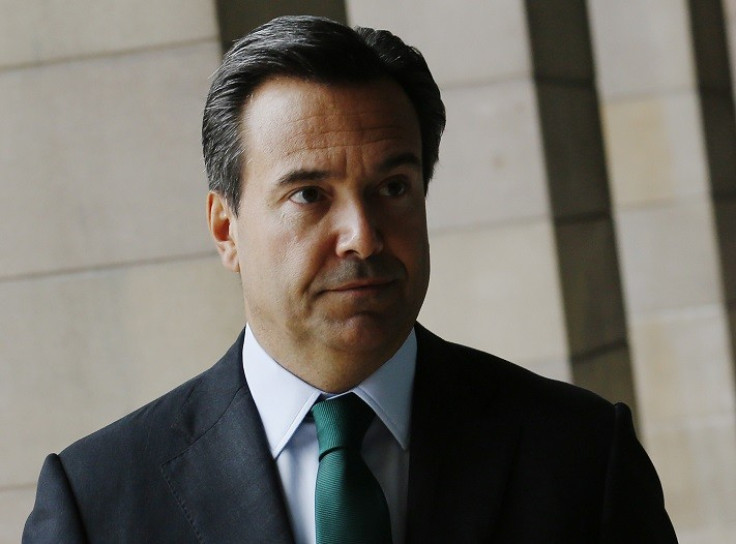 Lloyds Banking Group has defended its decision to allow bankers to receive bonuses worth 200% of their salaries in a bid to "retain talent."
Speaking at the Lloyds Annual General Meeting, Lloyds chairman Lord Blackwell, who took over from Lord Bischoff in April, said the bank intends to pay "enough to attract and retain management that is needed" and that "executive pay is strongly linked" to what shareholders want.
The banking group, which is 25% owned by the government, also defended Lloyds' boss Antonio Horta-Osorio's £7.8m (€9.5m, $13.1m) pay package at the AGM.
Lloyds requires permission from the government before it can start paying shareholders a dividend or changing remuneration details.
In February, Lloyds aimed to boost the pay of 400 of its senior staff despite the firm still facing a raft of mis-selling scandals, fines, and IT glitches.
However, the group has already boosted its annual banker bonus pool by 10% to £395m in 2013 after more than doubling its underlying profit to £6.2bn.
It then unveiled a 22% jump in first-quarter pre-tax profit and said it returned £4.2bn to the UK taxpayer during the first three months of this year.
Lloyds said in its first quarter interim management statement that it will also apply to the government to start resuming dividend payments to shareholders.
Horta-Osorio said at the AGM highlighted that it will restart dividend payments for the first time since its government bailout which would, in turn, help "restore trust and confidence" in the group.
Dividends are likely be reintroduced by a "modest" level, he added.
© Copyright IBTimes 2023. All rights reserved.