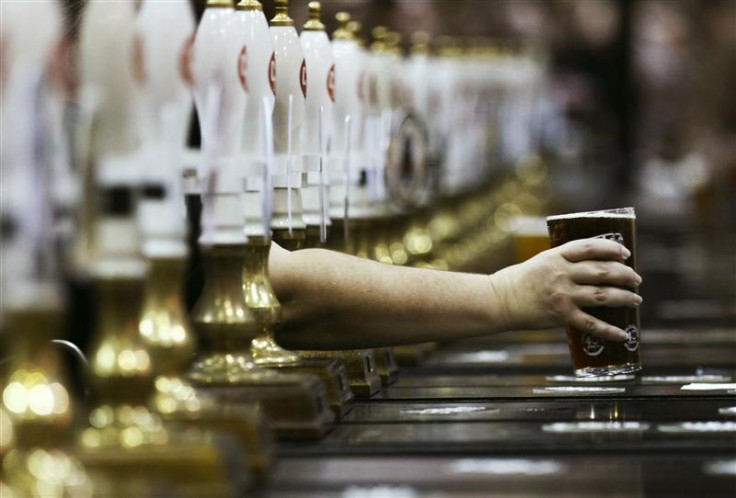 The Labour Party has asked the government to do more to help pubs across the UK which are shutting down at a rate of over three a day.
The shadow minister for small business, Toby Perkins, criticised the government during an Opposition-led debate in the Commons saying: "Pubs play a vital role in communities across Britain in villages, towns and cities. They also contribute hugely to the Government's tax revenues and employ hundreds of thousands of people, including many young people who are currently finding job hunting so difficult."
Brothers Andrew and Graham Minto bought country pub The Hare and Hounds in Stoughton, West Sussex in 2004 and following the financial crisis of 2008, have since found trade "dropping".
Younger brother Graham, who manages the pub on a daily basis, told The International Business Times UK, "It's very difficult at the moment. Compared to when we bought the pub there's nothing like the amount of people drinking here."
He added: "The prices of utilities and VAT have both increased which means we have had to put the price of beer up. The customers then blame me for the increases."
Elder brother Andrew, who oversees the management of the business, agrees: "The price of beer duty is so expensive. At the end of the day it's just hops and water we are selling, but if we were to make the right margins then beer would be over £4 a pint, but nobody would pay that."
Labour, who were the first government to introduce a "pubs minister", drew-up a 12-point plan in March 2010, have said they will prevent leasehold pubs from being locked into buying beer from owners at over-inflated prices, as a part of a renewed effort to help local pubs struggle through the recession.
Perkins said: "Despite their promises, the Tory led Government has refused to take action needed to give pubs the best chance of fighting their way through the recession. We are calling on ministers to implement our action plan in full and to work with the BIS Select Committee to bring forward a statutory code and a non-tied option for publicans."