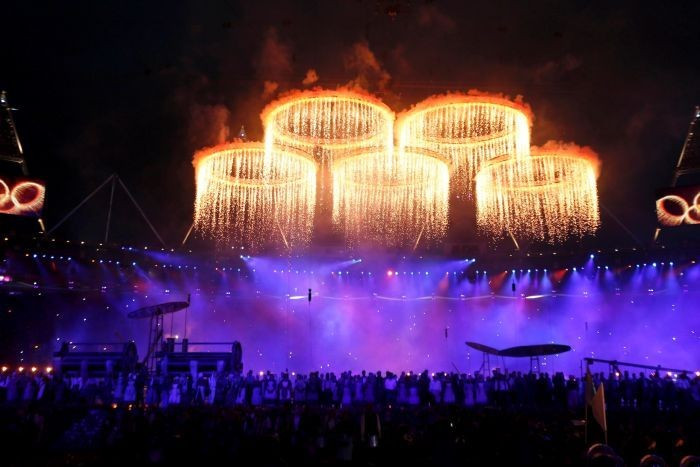 UK retail sales volume fell by 0.3 percent excluding fuel in August when compared to the month before, said the Office for National Statistics (ONS), as the London 2012 Olympic Games failed to boost consumer activity in the beleaguered sector.
Retailers have been hit by depressed consumer confidence and had hoped that London 2012 would give them a much-needed shot in the arm. They will now look to make the most of the festive season.
"Feedback from online retailers suggests that sales were lower as consumers watched the Olympics instead of shopping online," said the ONS. The agency also noted a definitive contribution from the sale of football shirts as Britons added replica kits to mark the start of the Premiership and Champion's League seasons.
Average weekly spend for all retailing in August was £6.5bn, down £100m on July.
"As we approach the 'golden quarter', it is apparent that Christmas will once again be tough for the industry," said Ian Geddes, UK head of retail at Deloitte.
"There is little evidence to suggest that conditions will improve dramatically any time soon.
"However, there will always be winners and losers in retail and it is increasingly true that the winners are those retailers that get their strategy right across stores, online and mobile.
"Mobile in particular is growing in influence and represents an opportunity for retailers to create a distinctive experience for their customers and take market share."
Internet sales made up 8.1 percent of all retail sales in August, a fall of 0.9 percent on the previous month as Britons' eyes stayed glued to their television sets rather than computer screens.
Research produced before the official data emerged showed that online retail sales had suffered during the Olympics.
Capgemini UK and Interactive Media In Retail Group (IMRG) found sales at online retailers had plunged by 11 percent in August.
"It is very common for August to see a slight decline in e-retail sales, but it is interesting to see just how much an added impact the Olympics had," said Chris Webster, head of retail consulting and technology, Capgemini UK.
Clothing, footwear and accessories sales were the worst hit, said the IMRG Capgemini UK report, with month-on-month sales dropping by 18 percent in August.
Despite this Britain's online retail sector continues to expand across the year.
Shoppers spent £5.8bn on the internet high street in August taking the year-on-year increase in sales up by 11 percent.
ONS data confirmed this. Compared with a year ago, the proportion of internet sales in August grew by 0.3 percent, said the official statisticians.
Consumers have been hard-pressed by a lengthy period of below-inflation wage growth and a high cost of living.
Disposable income has been eroded, leaving many focusing on the essentials rather than spending out in the retail sector.
A second recession in four years for Britain and an uncertain global economy have created job fears, which is also helping to keep consumers' wallets closed.
Shop vacancy figures from the Local Data Company show that 14.6 percent of the shops on Britain's high streets are empty.