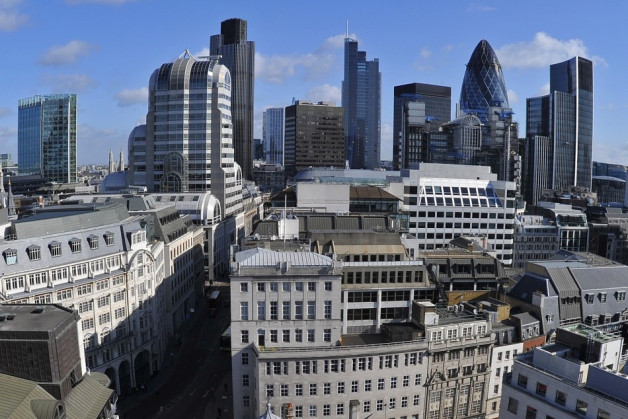 London's hospitality sector is set to face slowdown in 2013 as higher supply is expected to lower the occupancy rates.
A report from PricewaterhouseCoopers (PwC) said that the average price of a London hotel room would decline 2.7 percent in 2013 to £139.07 (€167.67, $224.46). However, at the price, London is still the fourth most expensive among the 19 major European cities in PwC's market study.
Nevertheless, PwC noted that the difficulties are temporary and London's global status would help its recovery.
"We do expect a weaker hotel market in 2013, as the inevitable Olympic hangover kicks in. The surge in new supply during 2012 and 2013 may bring down occupancy but we do not expect these temporary factors to hold London back for long," PwC said earlier.
London's occupancy is expected to drop to 77.2 percent in 2013, its lowest level since 2005 and down from 80.1 percent in 2012, when the room rates surged due to the Olympics demand.
Revenue per Available Room (RevPAR) is expected to decline by 7.2 percent to £106.4 percent in 2013, as higher supply would pressurise hoteliers to reduce prices.
London is set to have 5,000 more hotel rooms, including operator Shangri La's 19-floor hotel with 202 rooms in the Shard skyscraper which is due to open in the spring.
None of the cities covered in the PwC report are expected to show double-digit growth in RevPAR in 2013 due to the ongoing economic weakness in Europe.
"A return to a steady state of economic growth is not likely in the short term and the hotel industry has to adapt to this 'new normal' as well as to new trends and challenges facing the sector," Robert Milburn, hospitality & leisure leader at PwC, said in a statement.
"Our 2013 forecast depends largely on how the eurozone crisis evolves. We expect steady growth in many cities, but if the crisis escalates, we may see even less promising results for the hotel industry."
Paris tops PwC's ranking with occupancy predicted at 79.1 percent, the highest room rates at €267 and the highest RevPAR at €211.
St Petersburg is expected to have a 7.3 percent RevPAR growth in terms of euro currency over 2013, followed by Moscow's 5.2 percent and Paris' 5.0 percent. Frankfurt, Berlin and Dublin would see RevPAR increasing 3.5 percent, 3.2 percent and 3.1 percent, respectively.