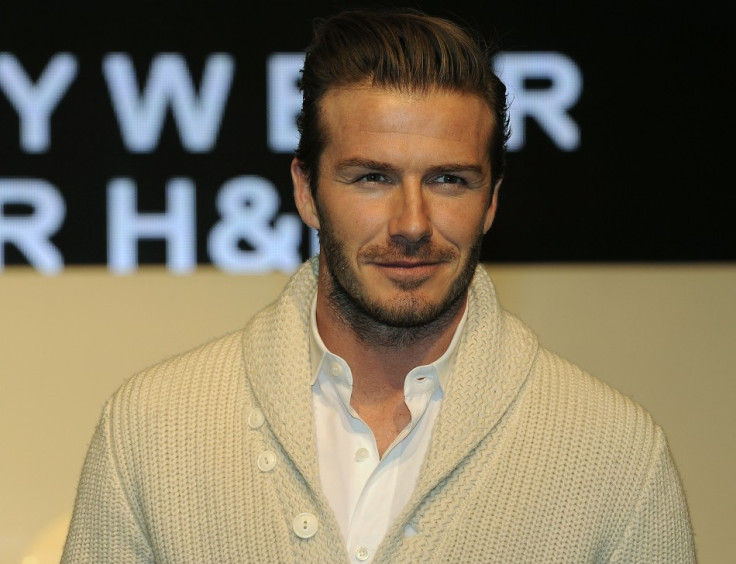 David Beckham will attend the ceremony to hand over the Olympic Flame in Athens and bring it back to the UK, along with Princess Anne, ahead of the 70-day Torch Relay.
The former Manchester United footballer, who is also the official ambassador for the 2012 London Games, will be joined by five young people who are part of London 2012's Get Set education network, for the handover ceremony.
These youngsters were invited by the London 2012 organisers and the British Council as a reward for their commitment to sport and for promoting the Olympic values of friendship, excellence and respect within their school or college. The group consists of Dennis Coles from East Ayrshire, Chloe Brown from Bangor, Sean White from Swansea, Georgia Higgs from Cornwall and Sakinah Muhammad from Hackney.
The official delegation to receive the Flame includes London 2012 chairman Seb Coe, British Olympic Association President and London Organising Committee of the Olympic Games (LOCOG) Board Member HRH The Princess Royal, Minister for Sport and the Olympics Hugh Robertson and London Mayor Boris Johnson.
The young people will also join in the BA2012 flight carrying the Olympic Flame from Athens to RNAS Culdrose in Cornwall, on 18 May, where there will be a special ceremony welcoming the Flame.
"We wanted to involve young people from across the UK in bringing home the Olympic Flame. Their stories of personal achievement and contribution to sport echo the 8,000 inspiring Torchbearer stories that will be shared from this weekend and over the next ten weeks in the build up to the start of the Games. Working with one of our most inspiring sportspeople is also fitting for this hugely exciting time for the London 2012 Games," Sebastian Coe, Chair of London Organising Committee of the Olympic Games and Paralympic Games(LOCOG), said on the official site.
The Olympic flame was lit from the rays of the sun at Olympia in Greece, on 10 May.
A 70-day relay, involving 8,000 torchbearers covering 8,000 miles, will bring the flame to east London's Olympic Stadium and the opening of the Games on 27 July.