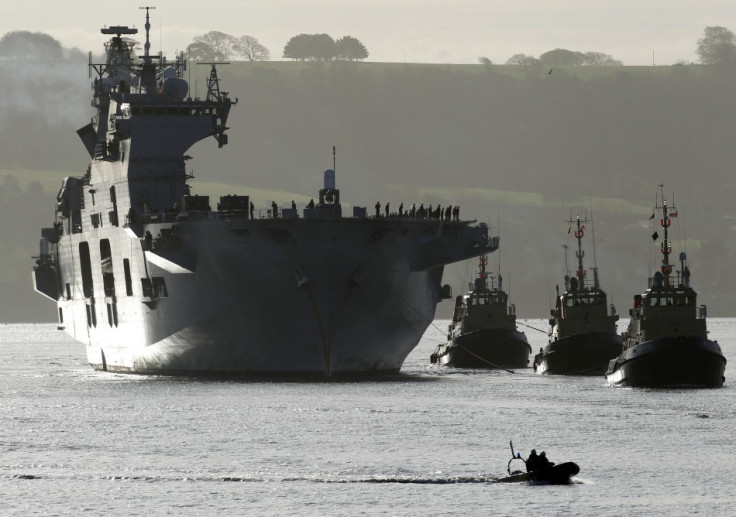 Anti-air missiles will be deployed to protect the London 2012 Olympics from a terrorist attack.
The air defences will form part of a major armed forces presence of up 13,500 personnel, including crews for fighter jets and the Navy's biggest ship.
It will be the first time ground-to-air missiles have been deployed in Britain since the end of World War II.
The "safety and security" operation for the games will be led by the police with Ministry of Defence back-up.
About 5,000 personnel, including specially trained bomb disposal teams, dog units and Royal Navy support personnel will support the police and civil authorities, along with a 1,000-strong contingency force in case of a major attack.
Units deployed will include the HMS Ocean, the largest ship in the Navy's fleet, which will be berthed in the Thames at Greenwich, from where it will provide a helicopter landing site and accommodation.
Typhoon jets will be temporarily stationed at RAF Northolt in west London.
The forces allocation will include "appropriate ground-based air defence capabilities" to aid airspace security. An MoD spokesman told the International Business Times UK that this would include ground-to-air missiles.
Approximately 1,000 personnel will provide logistics support, along with up to 7,500 to support venue security.
"Next year's Olympic and Paralympic Games are once-in-a-generation events for the UK. We want them to be secure, so that all those competing and attending can enjoy the games for the celebration of sporting achievement and cultural celebration that it is," said defence secretary Philip Hammond.
"I am proud to announce the role our armed forces will play in support of the police,the London 2012 Organising Committee [LOCOG] and others in delivering safe and secure games."
The government has stressed that a large military presence at the Olympics will not divert resources from Afghanistan and elsewhere.
"Delivering a safe and secure games will only be achieved through a range of different agencies working closely together," said assistant commissioner for the Metropolitan Police, Chris Allison.
"Our relationship with the armed forces has developed over a number of years and we have huge experience in working with them to deliver major events," he added.
"I know that they will also provide excellent support to the event organisers LOCOG's own venue security operation."
The decision to deploy missiles echoes China, which deployed a battery south of its showpiece venues for the Beijing games in 2008. Greece protected its games with US Patriot missiles.