The International Olympic Committee (IOC) has moved to kill off any controversy surrounding Chinese swimmer Shiwen Ye with a strongly worded message of support for the 16-year-old prodigy.
"We would only comment if we had any adverse finding," Mark Adams, the IOC's communications director, said. "I am not commenting, so you can draw your own conclusions. I think we need to get real here. These are the world's best athletes competing at the highest level. We have a very, very strong drugs testing programme. If there are cheats, we will catch them. You cannot stop speculation. It is something that people talk about. It is a sad result of the fact that there are people who cheat. If you cannot applaud a good performance, let's give the benefit of the doubt."
The Shiwen Ye incident has now been followed by suspicions over the surprising performance of American teenager Katie Ledecky. The youngster blitzed her way to gold in the women's 800m freestyle, easily beating more experienced contestants such as defending Olympic champion Rebecca Adlington and finishing only half a second outside the world record.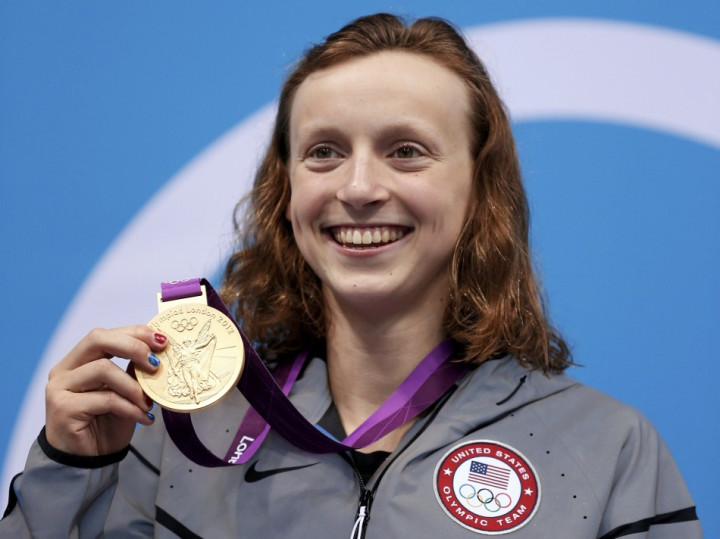 Ledecky's win has set tongues wagging in the same way Ye's win did... but the Chinese will be quick to point out that the degree of controversy surrounding the win is nothing like it was for Ye.
The American swimmer had made rapid improvements before the Olympics started, slashing her personal best by an astounding 10 seconds in two attempts over the qualifying period for the Olympics and the event itself. The sudden improvement has raised questions about the reasons for that change and whether they might be connected with performance-enhancing drugs.
"(I've) just progressively set short term goals and long term goals," Ledecky said, when asked about her success. "I just have been dropping time progressively and just going to some big meets and having some good races and I've been able to get down to where I am here."
Ledecky emphatically denied any connection with performance-enhancing drugs.
"It's totally false," she said. "I just put in a lot of hard work this last year and that's all that it's been. It's that simple."