Inside Tech City: Making Future Billionaires [VIDEO]
In the sixth and final episode of Inside Tech City, Alistair Charlton speaks to Pru Ashby, who is head of partnerships at Tech City and claims billionaires will be made from the project.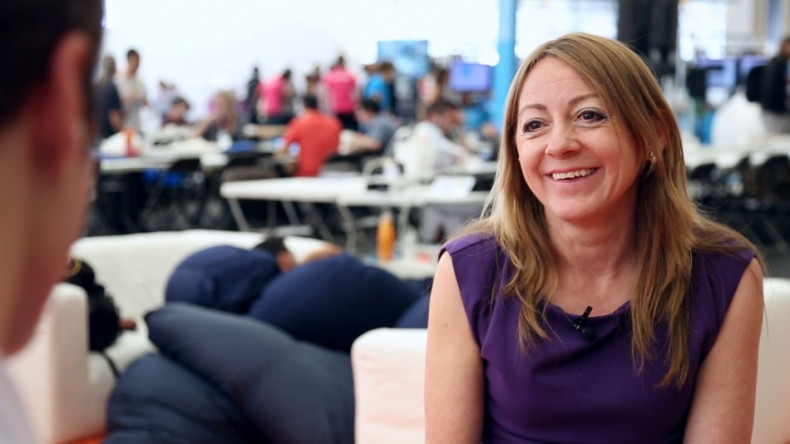 Tech City will make billionaires out of entrepreneurs based there, head of partnerships for the area Pru Ashby tells me, explaining how a mix of government involvement and changes to education will see the east London startup cluster thrive.
Being linked closely to Downing Street, Tech City is able to provide a link between entrepreneurs working in the shared office space of Google Campus, and central government - this link has brought about policy changes and initiatives to benefit those working in the area.
"What we try to do is listen to the community and feed back to central government - and the great thing is because we're so close to Number 10 - and Downing Street actually set up the team - we do have that close interaction," Ashby explains.
Lower tax
"There're a few areas where we've implemented changes; research and development tax credit have gone up [and] Patent Box has just been introduced which is about profit associated with your IP [intellectual property]."
Patent Box lowers the rate of corporation tax on profits from inventions and intellectual property from 23% to 10%, and is therefore a change helpful to many of Tech City's startups, each seeking to come up with inventions to exploit newfound gaps in the market.
Ashby continued, addressing more changes Tech City has made since its formation in 2010: "The Seed Enterprise Investment Scheme is the most favourable tax incentive for investors in the world. And then also we've got the entrepreneur visa, which was introduced to make it easier for entrepreneurs from outside the EU to come and set up their business, create jobs and grow their business here."
Education
I met Ashby at the Campus Party Europe event, held this year at the O2 Arena. Thousands of so-called Campuseros attended the event, which featured lectures, workshops and hackathons. Visiting the show floor, where attendees worked through the night to create new products and startup ideas, clearly shows the growing entrepreneurial spirit among young technology fans - and this spirit is to be encouraged in schoolchildren, Ashby says.
Ashby and others working in Tech City believe education must be updated to bring computer coding to IT classes and introduce children to the idea of entrepreneurialism.
"It's about the future of business in the whole of the UK and training young people to have the skills that businesses are going to need. There's a number of initiatives that have taken place; for younger schoolchildren there's Code Club which is now in 600 schools across the UK [and] is about developing the skills of kids to code.
"There's Apps For Good, which is taking 16- to 21-year-olds and over a week training them to develop an app; [the scheme is] supported by Facebook."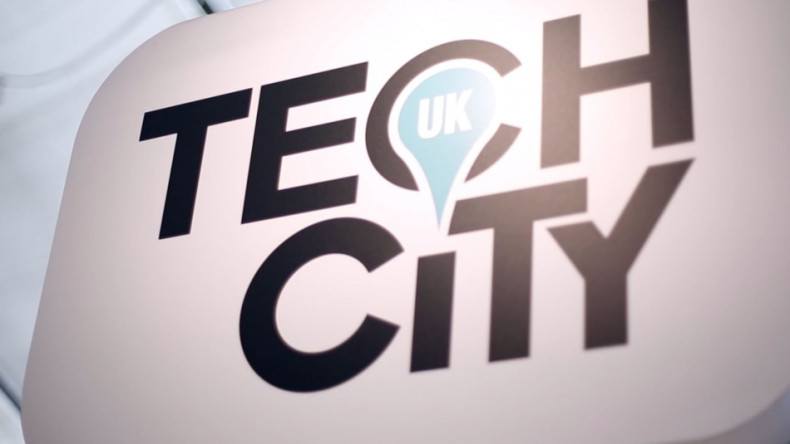 For those in their final year of university - or who have graduated within the last two years - the government's Entrepreneur First programme is a process inviting entrepreneurs to pitch a business idea. Successful applicants will receive up to a year of training and mentorship to help get their startup off the ground.
Candidates are to bootstrap their work initially, and outside investment is to be expected after five months; however, the scheme will offer an investment of £25,000 for an 8% stake in the company within the first two to three months of the process, if the founder wants it.
Ashby tells us how the first batch of 13 startups to come through Entrepreneur First had a combined value of £15 million. "That's been really successful in inspiring young people to become entrepreneurs," she said.
Women in tech
With high-profile role models like Facebook operating officer Sheryl Sandberg, Yahoo CEO Marissa Mayer and Tech City's own CEO Joanna Shields, there has never been a better time for young women to consider a career in technology and business.
But Ashby explains that in attracting female graduates into an industry typically dominated by men, you need to make technology appealing in other ways.
"It's about actually appealing to women. Women are much more interested in technology related to the healthcare sector, related to education, and related to those areas because that's the way women are wired to be concerned about those areas, so that's where we see more women going into and we'd love to encourage them in any way we can."
Making public companies
Growing businesses out of little more than an idea shared over a pint is one thing, but getting to a stage where investors jump on board, your balance sheet is healthy and you float on the stock market is quite another - but, again, help is at hand from Tech City to make this a reality.
The goal is to IPO - give an initial public offering of shares in your company, and thus list on the stock market. It took Facebook more than seven years to IPO - and even then its listing had a turbulent start - but Ashby and Tech City believe successful London IPOs are entirely possible.
"What we want to do is to support these companies and make them global success stories for the UK. What we've been looking at is how to support them appropriately.
"There's the Future 50 programme which is initiated by Tech City and is about supporting those companies and maximising their growth by providing a suite of services, both government support and other support to ensure they grow to the maximum of their ability and ultimately IPO in London."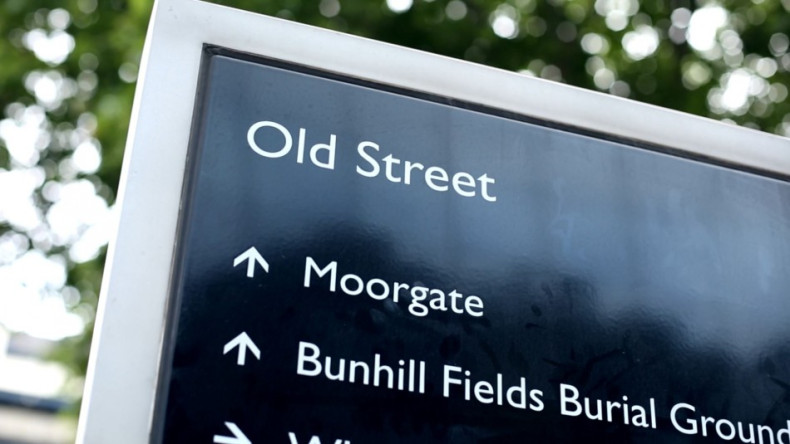 Beneficial
Tech City companies like Huddle and Mind Candy are expected to IPO in the next 12 months, and Ashby believes such moves will be hugely beneficial to what the government is trying to achieve.
"I think it absolutely goes without saying that to have a company as a global success story IPO here, that came out of Tech City and that came out of the UK, would totally benefit what we're trying to do."
But not everyone agrees, as startup CEO William Webb told IBTimes UK that Tech City doesn't need to focus on creating the next Google or London's next £1 billion company.
"I'm sure the government would love to see a few big success stories that they could trumpet and say 'oh isn't this fantastic'...but actually I don't think any of that is needed to fulfill the fundamental goals of driving innovation and high tech jobs," Webb said.
"I don't think we should go out of our way to make [a British £1bn company] happen. It could be a very dangerous activity to undertake. It's actually very healthy to have lots of smaller companies that are acquired by others. It's a form of inward investment which the government is keen to encourage."
Future billionaires
Looking forward, Ashby says the coalition government's commitment to Tech City will continue, and she wants to see big, globally successful companies emerge from the cluster, bringing with them a spate of billionaire co-founders and investors.
"At the moment we are committed to supporting the cluster and promoting it around the world, and we will continue to do that...I would like to see a few companies being global success stories and being globally recognised.
"I'd like to see some billionaires coming out of Tech City...and I'd love to see the continuation of people being attracted to come and be here, work here, set up their businesses here and grow their businesses here."