Long-suffering Rams fans hoping for a shred of hope after ending 22-year Los Angeles exile
IBTimes UK takes a look at the Rams' 2016 season ahead of their NFL London clash with the New York Giants.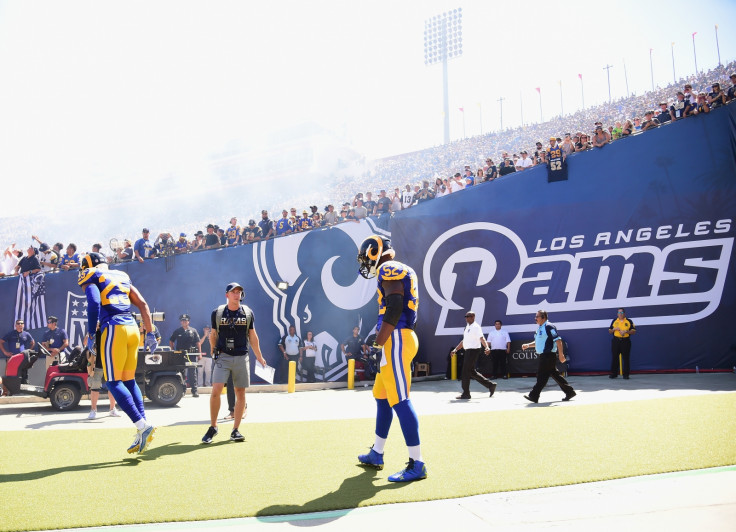 The Los Angeles Rams have returned to London this week, taking part in the NFL's International Series for the second time. Their last trip to the UK from St Louis ended with a rather embarrassing 45-7 shellacking at the hands of Bill Belichick, Tom Brady and the dominant New England Patriots at Wembley. This time they take on a maddeningly inconsistent New York Giants team jostling for relevancy in a fiercely competitive NFC East that just about saved their season with an Odell Beckham-inspired home win over the Baltimore Ravens last weekend.
Here we take a closer in-depth look at the Rams before Sunday's eagerly-anticipated clash, which will be the first NFL match ever to take place at England rugby's Twickenham headquarters...
Relocation is the one glaring facet of American sport that dedicated followers on this side of the Atlantic often struggle to comprehend. One only has to revisit the massive, lingering controversy that surrounded cash-strapped Wimbledon's move to Milton Keynes back in 2003 to see exactly how soccer fans view the idea of ripping a club away from its established community.
The concept is far more common in the US, however, with, according to sportsonearth.com, 33 franchise locations having occurred across the four major North American sports leagues in the past 50 years. The most recent of those came earlier in 2016 when the two-decade long campaign to return professional football to Los Angeles finally ended with the Rams, who were originally based in Cleveland and later played in the City of Angels for almost half a century before heading to St Louis in 1994, returned home after 22 years.
"It's been a wild process to see through the lens of social media," Joe McAtee, editor of SB Nation's Rams community Turf Show Times, told IBTimes UK of the move. "I remember the relocation in 1994 from LA to St Louis well, but having each step foment a new groundswell of emotion from one city or the other was a gruelling process. From the LA side though, the ultimate decision has been met with joy for those who remember the previous LA Rams era and intrigue from younger fans who just don't know what it's like to have NFL football in the second-biggest market in the US.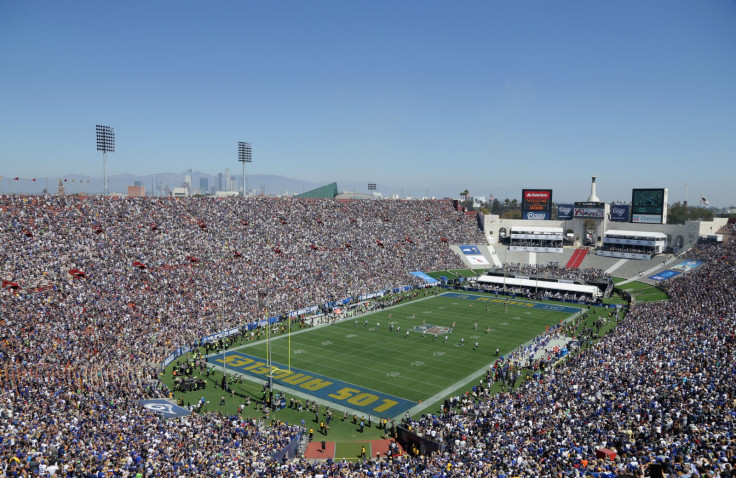 "Crowds at the Coliseum have been raucous and filled to capacity. The bigger concern is if those crowds will wane later on in the year if the team doesn't find a way to put together a winning season, something they haven't done since 2003."
After beginning life as the LA Rams 2.0 with a humiliating shutout defeat in San Francisco against a less than stellar 49ers crew, the team, with the sound of Californian funk rockers Red Hot Chili Peppers ringing in their ears, again outlasted the much-fancied Seattle Seahawks 9-3 in front of a 91,046-strong crowd. A three-game winning streak pieced together with further victories over the Tampa Bay Buccaneers and Arizona Cardinals has since given away to consecutive defeats to the Buffalo Bills and Detroit Lions, a topsy-turvy sequence that fans dub "Fisherball" in reference to the team's oft-maligned head coach Jeff Fisher.
"I think there's definitely a sense of frustration," McAtee said of such an inconsistent run. "Sure, part of it is the two-game losing streak after a promising 3-1 start, but I think the bigger frustration is the pent-up exasperation at a decade-plus of inadequacy and the current Fisher era. Rams fans are hungry just for a shred of hope to hold on to, a sincere playoff run that makes December Rams football worthy of attention."
Fisher is hardly the most universally popular coach in the NFL, with criticism of his team's perceived dirty tactics resurfacing once again last week when the Rams controversially blitzed the line on two late kneel-downs from Lions quarterback Matthew Stafford. The 58-year-old also unintentionally invited ridicule with his passionate speech on HBO reality series Hard Knocks regarding the Rams not finishing with a 7-9 record for the third time in four seasons since he took charge of the team back in 2012, although McAtee claims he would not be surprised if recent rumours regarding a three-year contract extension proved to be ultimately accurate.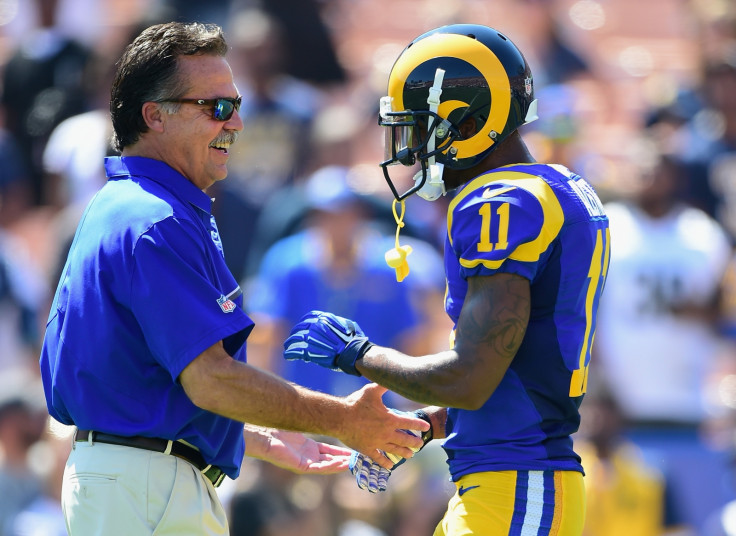 "It's very hard to get a feel for the institutional demands on him from outside of the organisation. I've long suggested that winning has not been a priority among the upper echelon of the franchise administration. They've been much more interested in the relocation effort and marketing of the team than in turning out a winning product. I think the question is if now that they've moved back to Los Angeles, if winning football games overtakes other efforts in the chain of priorities for the front office. If so, perhaps he really is in jeopardy of losing his job, extension signed or not. If they remain uncommitted to the win-loss record though, I wouldn't be surprised if Fisher has already signed an extension and is back in 2017."
The Rams got a career day out of Case Keenum in last weekend's 31-28 defeat at Ford Field, with the limited quarterback, starting ahead of number one pick Jared Goff despite the well-documented success of other rookie QBs such as Dak Prescott and Carson Wentz, completing 27/32 passes for 321 yards, three passing touchdowns and a rushing score. Wide receiver Kenny Britt also continued his impressive form to the tune of seven receptions and 136 yards, but sadly a banged-up defensive unit already missing number one cornerback Trumaine Johnson and defensive end Robert Quinn became further depleted and could not make the necessary stops as a seven-point lead evaporated in the fourth quarter.
Star second-year running back Todd Gurley, last year's offensive rookie of the year, ran for just 58 yards on 14 carries during that loss, finishing with identical rushing statistics to fourth-choice Lions fill-in Zach Zenner. Some 49 yards through the air spoke of his increasing role in the passing game, but the former Georgia Bulldog remains stifled on the ground and is yet to record a single 100-yard rushing game this year. So what exactly is causing this continued struggle?
"It's a combination of all factors, to be fair. The offensive line hasn't been superb and opposing defences have crowded space. Gurley hasn't seen gaps well or had the patience and/or trust to allow things to develop in front of him. And the overall strategy hasn't lent itself toward helping him out. It's a collective failure and one that just doesn't inspire confidence that a lack of talent is the primary issue on the offensive side of the ball. It just suggests that there's an intrinsic, systemic issue that Gurley alone isn't going to fix."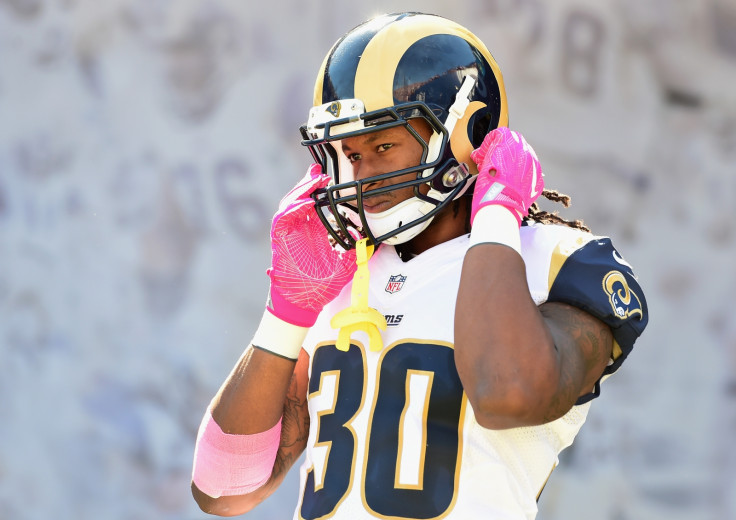 And what exactly do local Rams fans, who have only just welcomed the team back to LA, make of seeing only their third home game of the new era shifted 5,437 miles east to satisfy the NFL's ever-increasing appetite for global exposure?
"I think there's some frustration at giving up three home games over the next three years, but ultimately those things are coloured by the result," McAtee added. "If the Rams win on Sunday, there won't be too much angst about playing overseas. A loss will only add to the voices in opposition. In general though, I don't know that there's much antipathy for playing games abroad.
"The one factor I'm eager to see, given that this is the first year for NFL football in Los Angeles since the 1994 season, is how the market reacts to an NFL game at 6.30 in the morning. That's a big ask for the West Coast, and I'm just not sure the Rams are part of the LA sports zeitgeist to the degree that they can pull the market to TV that early. As for a team in London? I think it's really interesting. The NFL clearly has worldwide aspirations.
"Hell, the Rams might be at the forefront of that effort. I think Mexico City might need to come first only because the logistics are so much easier, but it's definitely feasible. Had the Rams not moved to LA, London could have made a very enticing case to relocate the Rams to the Emirates [Stadium]...just saying. It might have made it easier to add more talent on offense to boot. A Tavon Austin-Theo Walcott-Hector Bellerin trio could take the NFL by storm."
© Copyright IBTimes 2023. All rights reserved.