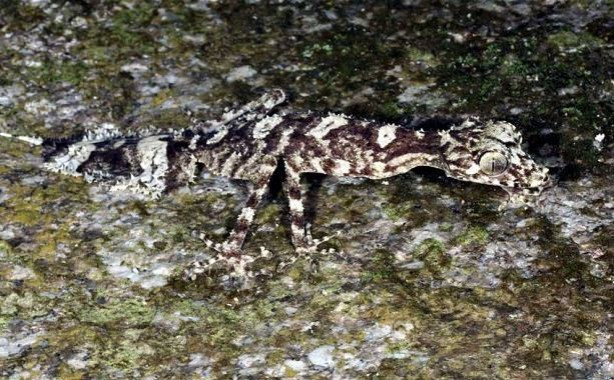 A 'lost world' has been discovered in a remote part of northern Australia, with an excavation coming up with three new vertebrate species, new to science and isolated for millions of years.
The three newly discovered species are a strange-looking leaf-tail gecko, a gold-coloured skink - a type of lizard - and a brown-spotted, yellow boulder-dwelling frog, researchers with James Cook University (JCU) said. These species have never been spotted anywhere else in the world before.
"The top of Cape Melville is a lost world. Finding these new species up there is the discovery of a lifetime - I'm still amazed and buzzing from it," said Conrad Hoskin, tropical biologist with the university, who was a part of the excavation.
Hoskin was joined by a National Geographic film crew as he ventured into the Cape Melville mountain range on the Cape York Peninsula early this year.
"Finding three new, obviously distinct vertebrates would be surprising enough in somewhere poorly explored like New Guinea, let alone in Australia, a country we think we've explored pretty well," Hoskin stated.
Cape Melville is literally an impenetrable mountain range which is dominated by several black granite boulders the size of cars and houses piled hundreds of metres high.
Surveys have previously been conducted in the boulder-fields around the base of Cape Melville but the plateau of boulder-strewn rainforest on top had remained largely unexplored, fortressed by massive boulder walls, JCU said.
"What's really exciting about this expedition is that in a place like Australia, which people think is fairly well explored, there are still places like Cape Melville where there are all these species to discover. There's still a big world out there to explore," he added.
According to the National Geographic, the expedition team plans to return to Cape Melville within months to search for more new species.
"All the animals from Cape Melville are incredible just for their ability to persist for millions of years in the same area and not go extinct. It's just mind-blowing," Hoskin said.