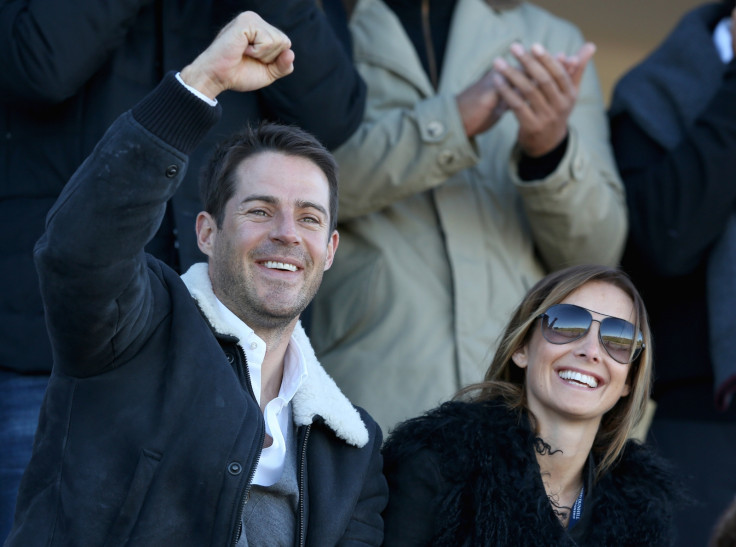 Louise Redknapp has jetted to Mallorca without estranged husband Jamie Redkapp amid reports that she has confirmed to friends that the marriage is over.
The former Eternal singer, 42, has taken her two children with her for the holiday in the Balearic Islands, with The Sun newspaper obtaining pictures of Louise gripping onto her phone and looking downcast.
Louise also appears to be with her close friend and business partner Emma Rose Thatcher as their joint Instagram account, A Style Album, posted a snap of the pals in Palma De Mallorca wearing Preen maxi dresses.
The Strictly Come Dancing star has moved out of her family mansion in Oxshott, Surrey, and was said to be residing in a home 15 minutes away.
But as news of her marriage breakdown broke in the press yesterday (12 July), she has whisked her children Charley, 12, and Beau, nine, to the sunny island as Jamie stayed behind.
The 44-year-old former footballer cancelled a day of interviews to promote his Sky One panel show A League Of Their Own – and is reported to arrive in Mallorca next week to "take over the baton" of a holiday with the kids from Louise.
Though Jamie has kept quiet about the marriage, The Sun also reported that he told friends it was over at a party after the House Festival in Richmond, south-west London.
A source told the paper: "Jamie was quite openly sharing the news. People were asking how Louise was. He told them the marriage was over.
"He even told acquaintances he wasn't particularly close to, so it didn't seem like a big secret. He must be devastated but was putting a brave face on it and seemed to have a good night," they added.
It is a particularly stressful time for Jamie as his father Harry, 70, manager of Birmingham City, has recently had a bladder cancer scare.
The couple were said to be experiencing difficulties after she spent seven months on the road following the Strictly Come Dancing tour.
Just last month, Louise quashed rumours that her marriage was on the rocks, insisting that things are "great" with Jamie.
She told The Mirror: "It was surreal. Me and Jamie had just been out for dinner at Zuma, and were in bed together when we saw on Sky that our marriage was in trouble. We're great - don't worry about us, everything's fine."
Louise married Jamie at a ceremony in Bermuda on 29 June 1998.