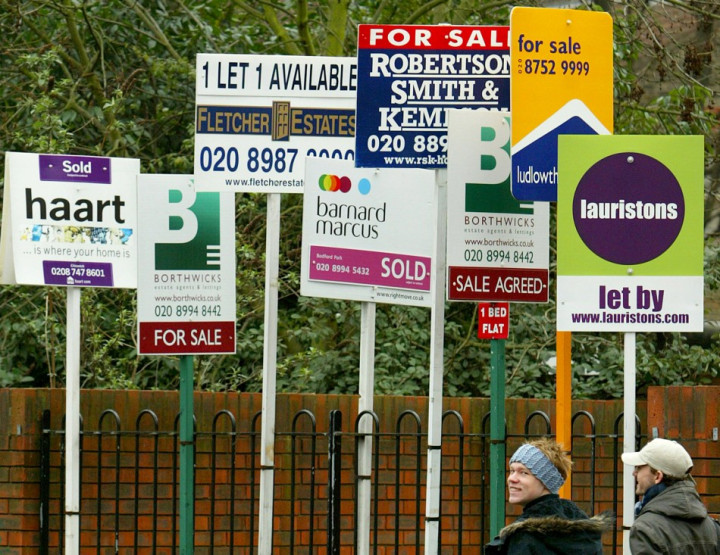 Home rental costs in the UK have edged down in February, indicating improved buying activity in the housing market on the back of increased availability of mortgages.
The cost of renting a home has declined for the fourth month in a row in February, falling by 0.1 percent to £731 ($1,107, €849) a month, according to property group LSL Property Services. Nevertheless, the costs were 3.3 percent higher than February 2012.
The property group, which owns Your Move and Reeds Rains, said rents increased on a monthly basis in half of the regions of England and Wales despite the fall on a national basis.
"The rental market has not yet burst into life, but we are seeing more vitality than last year's timid February market, when tenant demand was impacted by the rush to buy homes before the stamp duty deadline," said LSL director David Newnes.
"In the longer-term, the supply of rental homes will have to increase considerably to prevent monthly rent rises when the rental market re-enters its traditional peak season."
On 12 March, the Royal Institution of Chartered Surveyors (Rics) said that home sales in the country rose to their highest level in over two and a half years. Home sales during the period were 17 per surveyor, according to Rics.
The Funding for Lending scheme launched by the Bank of England in August last year aims at encouraging lending by mortgage and loan providers. The number of mortgages on the market rose by about a third since the launch of the scheme, which provides cheap rates for borrowers.
A survey from mortgage lender Halifax showed that property prices increased in February, as buying activity rose due to an improvement in market conditions.
Other surveys conducted by property analytics business Hometrack and building society Nationwide also revealed that house prices rose in February, as demand for homes continued to increase.