A man suspected of hacking into the systems of Sony Pictures and stealing sensitive data belonging to thousands of innocent internet users has been arrested in the US.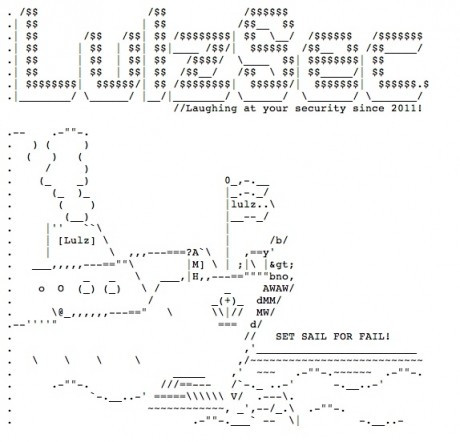 Raynaldo Rivera, 20, of Tempe Arizona, surrendered to US authorities in Phoenix six days after a federal grand jury in Los Angeles returned an indictment charging him with conspiracy and unauthorized impairment of a protected computer. The indictment was unsealed on Tuesday.
Rivera is accused of taking part in the attack which compromised the names, birth dates, addresses, emails, phone numbers and passwords of people who had entered Sony contests. Rivera is accused of helping to post the compromised data online.
The attack, which took place in June last year and is said to have cost Sony $600,000, was carried out by LulzSec, (also known as Lulz Security), which is an offshoot of the online hacking collective known as Anonymous.
LulzSec carried out numerous other high-profile attacks over a 50-day period in 2011 on targets like the FBI, the Pentagon and the UK's Serious Organised Crime Agency (SOCA).
According to the FBI, Rivera was an accomplice of admitted LulzSec-member Cody Kretsinger (24), who pleaded guilty in April to charges connected to the Sony Pictures attack, having initially denied the charges.
Rivera - who uses the online handles neuron, royal and wildicv - could face up to 15 years in prison if convicted.
He, along with co-conspirators, are accused of using a SQL-injection attack on the Sony website, which is one of the most rudimentary attack techniques available to hackers.
Pretentious Press Statement
At the time of the attack, LulzSec published what they called a "Pretentious Press Statement" about the hack stating:
"SonyPictures.com was owned by a very simple SQL injection, one of the most primitive and common vulnerabilities, as we should all know by now. From a single injection, we accessed EVERYTHING. Why do you put such faith in a company that allows itself to become open to these simple attacks?"
Both Rivera and Kretsinger are accused of using the proxy service HideMyAss.com in an attempt to hide the IP address of the computer they launched the attacks from. However, as security expert Graham Cluley points out:
"HideMyAss.com's terms and conditions stipulate that its service is not to be used for illegal activity, and they co-operated with the authorities when a court order was received requesting information."
Rivera's Facebook page suggests left a job at the University of Advancing Technology in Tempe, Arizona this year and that he studied Advancing Computer Science.
Last week it was revealed that Sabu (aka Hector Monsegur), one of the leading members of Anonymous, was to be given a six month reprieve from jail after the FBI pleaded on his behalf.
Sabu became infamous last March when it was revealed that he had been working with the US federal authorities for the past six months, informing on his friends within Anonymous and LulzSec, leading to arrests in the UK, US and Ireland.
In the UK, both Jake Davis (aka Topiary) and Ryan Cleary were arrested in relation to the distributed denial of service (DDoS) attacks on SOCA.
Cleary, 20, was also indicted by a federal grand jury in June on charges related to LulzSec attacks on several media companies, including Sony Pictures.