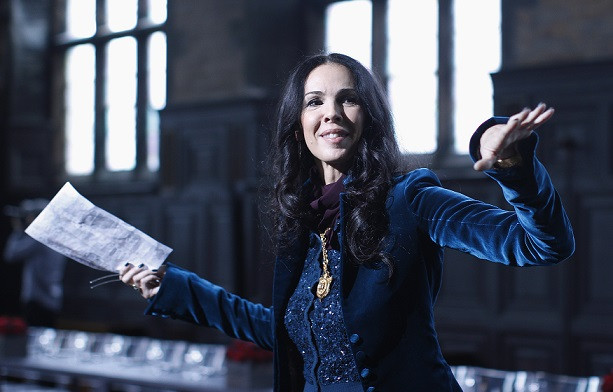 The team who run fashion designer L'Wren Scott's social media accounts have been accused of being "insensitive" and "disrespectful" after continuing to update the accounts after it was confirmed that she was dead.
Scott, 49, was found dead at her home in New York from an apparent suicide. New York Police Department said they were not treating the death as suspicious but investigations were continuing.
Scott, who was born Luann Bambrough, created clothing for celebrities such as Madonna and Penelpoe Cruz and was the girlfriend of Mick Jagger. The Rolling Stones singer was said to be "completely shocked and devastated" by her death.
Following the confirmation of her death, Scott's Twitter and Facebook pages continued to update. Her Facebook page uploaded an image taken by photographer Tim Walker while her Twitter page posted two tweets after she was confirmed dead, including one which was a direct reply to one of her 30,000 plus followers.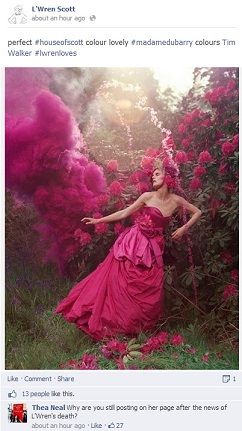 Many corporate media accounts or official pages of high-profile celebrities use a scheduled Facebook status or tweet system to post updates in the future. The two tweets posted after her death were likely to have been written by a Scott staffer – again a common practice with celebrity social media pages.
Despite that, there was condemnation that the pages were not stopped after Scott's death.
"PR company should really keep up with their client's Google alerts" wrote one user on her Facebook page.
"WTF please stop posting! She passed away and you keep posting like nothing f*****g happened?" added another.
Tributes have poured in from the world of fashion. She was scheduled to curate a show February's London Fashion Week but it was cancelled because of production delays.
A spokesman for the New York police department said: "At approximately 1005 hours police responded to 200 11th Avenue.
"Upon arrival, officers discovered a 49-year-old female, unconscious and unresponsive. [Emergency services] also responded and pronounced the aided DOA at the scene. The investigation is ongoing and the medical examiner will determine the cause of death."