It seems Matthew Wright is quickly turning into the I'm a Celebrity bad guy.
The outspoken TV host found himself at the centre of yet another verbal spat on the ITV jungle reality show, hosted by Ant McPartlin and Declan Donnelly.
The former Sun journalist has already reduced gold medal winning Olympian Rebecca Adlington to tears after berating her for supposedly interfering in everything. His face inches from hers he bellowed: "I know what I'm doing. Stop telling me what to do."
While the pair were said to have kissed and made up, with Wright later apologising for his bullish manner, the 48-year-old was ruffling feathers again, this time kicking off at the affable Westlife singer Kian Egan.
The face-off occurred after Wright abruptly interrupted Emmerdale's Lucy Pargeter, as she attempted to recount the story of her Limo Scream Bushtrucker triumph, in which she won ten stars.
Denying Pargeter her moment, The Wright Show host instead took the opportunity to rally the other campmates into staging a protest at programme makers for their refusal to bring the sun canopy down.
"We need to take some industrial action because people are perishing. They won't bring the canopy down," he told the Emmerdale actress. "So maybe if you can not tell us anything and we'll sit in silence until the canopy comes down. We'll do it," he added.
Taking objection to Wright's intervention, Egan disregarded his request and urged Pargeter to continue her tale.
"Oh that's solidarity brother. That's great," responded Wright obtusely. "That's what happened to industrial relations in this country. People like you, scabs like you. Oh scab."
Reflecting on Wright's outburst in the bush telegraph, Egan said matter-of-factly: "Matthew's quite sharp tongued at times and he lets things get to him too much and he takes it out on every one else in camp."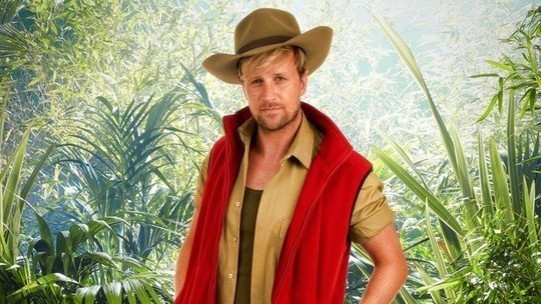 Fresh Prince star Alfonso Ribeiro, who previously described Wright's behaviour as "passive-aggressive," reacted saying: "Calling him a scab. Well that was simply uncalled for. Kian was just trying to do what was right for Lucy."
And the rest of the camp were also prompted to wade into the arena. Adlington said: "Matthew's very passionate and it's a brilliant thing but it can get too much," while Laila Morse commented simply: "There's ways of saying things."
Speaking to camp confidante Royal designer David Emanuel, Ribeiro who seems to be adopting the position of Wright's arch-nemesis said: "Matthew - just every time, he has something to say. It feels like, alright, enough. When I say something he attacks. 'Game over. I'm about to erupt."
Growing more impassioned Ribeiro later confided in beauty queen Amy Willerton saying: "Noone has the right to attack someone, but everyone has the right to defend themselves. Matthew has done it to me several times. I've had enough of it and all I'm saying is that next time I feel like I'm getting attacked I'm going to erupt into a nuclear explosion that will destroy everybody."
Is Matthew Wright turning into the I'm a Celebrity panto villain? And has he met his match in Ribeiro, the similarly impassioned US actor, famed for his unique dancing talent as Carlton?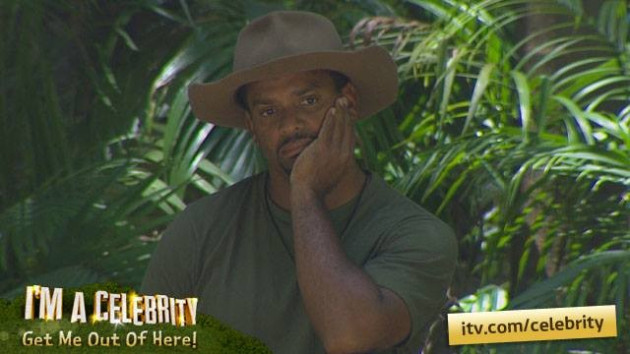 With Amy Willerton being suspected of having come to camp with a fool-proof strategy to win her public votes and a higher profile, that includes cultivating a burgeoning romance with popular TOWIE star Joey Essex, regularly turning on the waterworks and employing the Klass effect to fully showcase her flawless figure in a strategic bikini floorshow or two, Wright seems to have a rather more odious strategy in place for winning the public's interest and their votes.
A former gossip columnist for The Mirror, and described by the Daily Express as "never far from controversy," the English and Drama graduate is hailed for his acerbic wit and his ferocious intellect and is certainly not beyond employing tactics to help win him column inches.
The TV broadcaster, who has been fronting the daily news and discussion show Channel 5's, The Wright Stuff since 2000, had jaws dropping when he donned a white bikini in his own shameless homage to Klass. We have watched the hardnosed tabloid journalist reduced to near hysterics at the sight of the camp creepy crawlies. And while his conduct has him resembling a minor despot, it has probably won him more airtime and column inches than anyone else.
Whether it's his ego talking as he attempts to maintain his Alpha Male status or he is deliberately stirring up tensions as part of an elaborate game plan in a bid to be crowned king of the jungle, will soon be revealed, as Ribeiro braces himself for an explosive stand-off with the opinionated TV host who always thinks he's "Wright."
Watch I'm a Celebrity on ITV1 at 9pm.