Madonna and her former husband Guy Ritchie's son sparked outrage after he posted explicit violent footage of terrorists executing people on his Instagram page.
Rocco Ritchie uploaded a short clip of men firing at civilians, who have their arms tied behind their backs.
"I think if your still being a d**k to people, I would stop. We've got a little worse of a problem on are hands here guys. We don't need more negative a** h***s here," he wrote.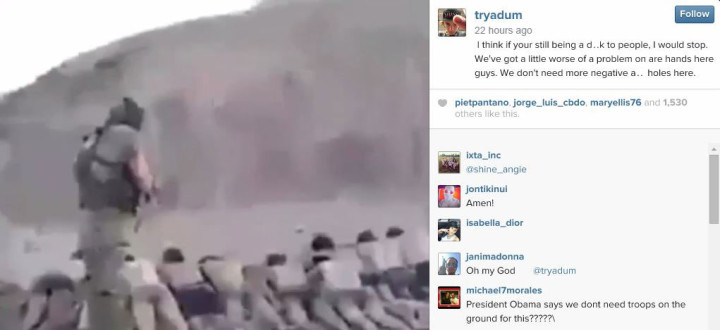 The post received mixed reactions from Instagram users.
One wrote: "A 14 year old boy really shouldn't be watching & posting things like this. Very disturbing."
"Rocco Ritchie has problems. WTF was he thinking posting that video," another user said.
"Funny thing is that this is going to be taken down by Instagram because of the user guidelines, but this is exactly the kind of stuff the world needs to witness," a third user noted.
Madonna took to her Facebook account and supported her 14-year-old son's post.
"I applaud my Sons desire to express his outrage by posting footage of ISIS on instagram. Humans are becoming numb to this violent imagery. He is saying our problems are nothing compared to whats going on around the world. Freedom Fighting is in his blood. Lets pray for PEACE! #rebelheart#livingforlove," she wrote.