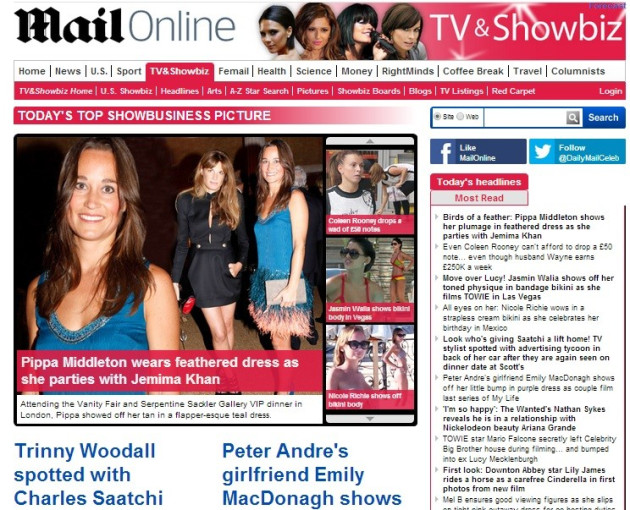 The Daily Mail & General Trust revealed a rise in revenue for the eleven month period to the end of August 2013 after its online flagship website, MailOnline, racked up a surge in advertising.
Total year to date underlying advertising revenues were up 1%, although newspaper advertising slumped by 8% as the transition from print to online readership continued.
However, newspaper companion websites, mainly MailOnline, recorded a 45% surge in advertising, while other digital advertising units soared 21%.
DMGT results revealed that advertising grew off the back of MailOnline's rocketing readership statistics as visitors kept returning to the mid-market newspaper's online offering.
MailOnline's monthly unique browsers in August stood at a record 138 million, up 30% on last year.
Average daily unique browsers stood at 9 million, an increase of 36% on last year, "reflecting higher levels of engagement with the site".
Adverse London Olympics Effect
DMGT said in a statement that during July, August and September 2013, year on year advertising comparisons were adversely impacted by the Olympics and Paralympics taking place during 2012.
Total underlying advertising revenues were down 5% in July and August and, for the four weeks since 25 August 2013, were down 11% on last year.
However, it added that full year guidance remained unchanged and are in line with market expectations.