Malaysia Airlines Flight MH370: China Sending Icebreaker to Indian Ocean in Hunt for Debris
Australian maritime authorities focusing on possible survivors.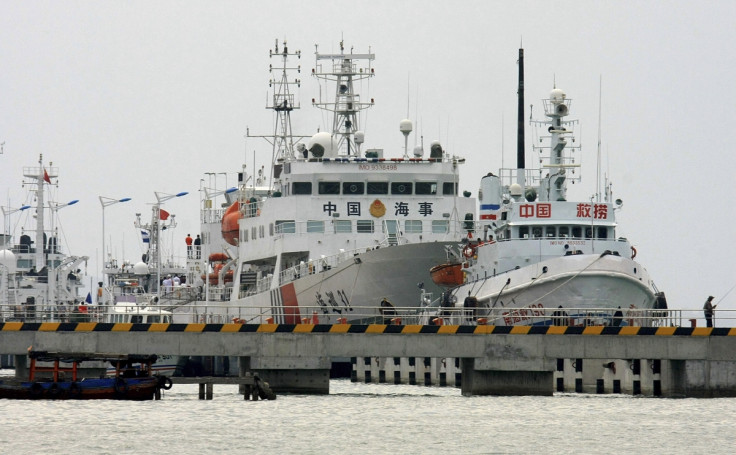 China is sending at least seven vessels to scour the southern Indian Ocean for debris of the missing Malaysia Airlines flight MH370, as the search intensifies after satellite images found two objects suspected to be wreckage of the plane.
Recue ships Haixun 01 and Nanhaijiu 101 have set sail for the search location, 3,000km southwest off Perth, where the two objects were sighted.
Haixun 31 and Nanhaijiu 115, along with three other Chinese naval ships, will also head to the waters shortly, an official Xinhua report said.
The Chinese icebreaker Xuelong, aka Snow Dragon, which is currently anchored in Perth for replenishment, is also being sent to the remote stormy section of the southern Indian Ocean where the depth is 14,000 ft.
China has stepped up its operations following a telephone conversation between the country's President Xi Jinping and Australian Prime Minister Tony Abbott.
The two leaders spoke on the ongoing search activities and Abbott updated the Chinese leader on the satellite findings.
"Since the plane lost contact, our hearts have been with the lives of the people from different countries on board the plane, including 154 Chinese and six Australians," said Xi.
Several aircraft and ships from Australia are already scouring the location for debris and the measures were briefly hampered by bad weather on Thursday (20 March).
As the hunt resumes, the first surveillance plane which conducted a search flew back unsuccessfully. The planes have fuel capacity to search for only two to three hours as they are scouring a remote area.
The Australian Maritime Safety Authority (AMSA), which is coordinating the operations, has said they are focusing on finding possible survivors.
The Kuala Lumpur-Beijing jetliner has been missing for nearly two weeks now.
© Copyright IBTimes 2023. All rights reserved.