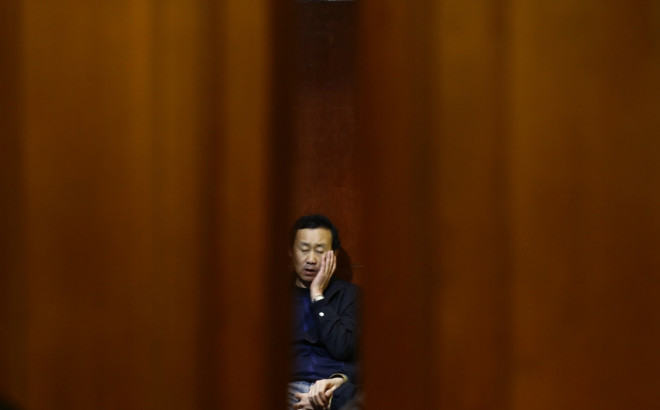 A nine-hour search for two pieces of debris believed to be from missing Malaysia Airlines flight MH370 has concluded, with only a freighter and two groups of dolphins discovered.
After two objects were spotted by satellites, the military P-8 Poseidon search aircraft was dispatched to the search area but travelled three hours and 1,300 miles west of the coast of Australia without spotting any debris.
The Poseidon flew just 300 feet above the South Indian Ocean, with spotters looking out of the aircraft's windows in hope of a debris sighting, while radar and hi-tech cameras scanned 16 miles either side of the plane.
The search covered 4,100 square miles before the Poseidon had to fly three hours back to its base near Perth, Australia.
The crew said it was disappointed not to make a breakthrough but the head of the mission, Lt. Commander Adam Schantz, was more upbeat.
"Now we use the drift analysis to figure out where it was," he told ABC News.
"We're all excited to find it ... but we know we did some good today.
"We eliminated the area and we move on to the next area tomorrow and we keep trying. We keep our hopes up ... more search tomorrow."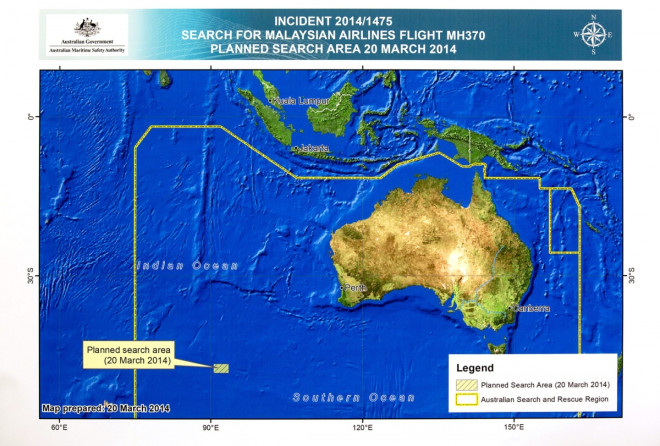 Asked whether this was the best lead so far in the investigation, Malaysia's transport minister Hishammuddin Hussein said: "We consider all leads to be the same level of importance ... satellite imaging and the experience that we went through in respect of the images from the Chinese satellite confirms that our position was correct from the start.
"Any leads that we receive must be corroborated and verified because, if found false, not only will it jeopardise our search, but it will give false hope to the families."