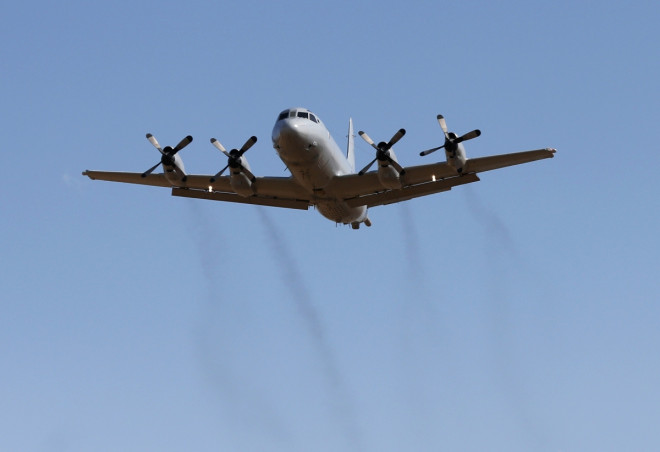 Malaysian authorities are hoping that a sighting of the debris of missing flight MH370 could be confirmed "any time now" as Australia resumes its search operation in the Indian Ocean deploying several aircraft and naval vessels.
"It will be the most important breaking news which the people here and throughout the world will want to know and, believe me, when we get the information we will release it," Malaysia's defence minister and acting transport minister Hishammuddin Hussein told reporters.
He said ships and aircraft are being mobilised at the location in the southern Indian Ocean where a satellite picked up suspected debris of the vanished jetliner.
"This gives us hope. As long as there is hope, we will continue our search and that is why I said that it is a priority to find the aircraft and the black box," Hussein said.
The search operation spans a vast area in a remote and stormy section of the Indian Ocean. Although the surveillance aircraft detected two floating objects, which are supposed to be plane wreckage, the search was hampered on Thursday (20 March) by bad weather.
The Australian Maritime Safety Authority (AMSA) said: "Four aircraft have now departed Perth for the search area in the southern Indian Ocean. A RAAF P3 Orion departed around 9.15am (local time) and is now in the search area.
"A second RAAF P3 Orion departed around 11.15am and an ultra long-range Bombardier Global Express jet departed around 11.30am."
A merchant vessel is already at the location, which is 2,500km south-west of Perth, and will be joined by another vessel later.
Australian Prime Minister Tony Abbott has insisted that, although the sightings appear to be credible so far, there are possibilities the objects are unrelated to MH370.
He said: "Now it could just be a container that's fallen off a ship, we just don't know. But we owe it to the families and the friends and the loved ones of the almost 240 people on flight MH370 to do everything we can to try to resolve what is as yet an extraordinary riddle. We also owe it to them to give them information as soon as it's to hand and I think I was doing that yesterday in the parliament."