A Los Angeles-born poet and novelist has been awarded the 2016 Man Booker Prize for his book The Sellout.
Paul Beatty, 54, scooped the £50,000 prize on Tuesday (25 October) at a black tie dinner held at London's Guildhall. Beatty has become the first American writer to win the prestigious literature award.
His novel, which seven years to write, tells the story of a young black man who tries to reinstate slavery and racial segregation in a suburb of Los Angeles. The book begins with the narrator on trial for attempting to reinstate slavery and segregating the local high school.
On receipt of the prize, Beatty seemed genuinely shocked by his win, saying: "Oh man, I am woefully unprepared. I'm sorry, I wasn't expecting this.
"It was a hard book to write and I know it was a hard book to read."
The Sellout took the judges about four hours to reach their unanimous decision. It beat five other novels on the shortlist, including the bookies' favourite, Madeleine Thien's Do Not Say We Have Nothing and Graeme Macrae Burnet's Scottish crime thriller, His Bloody Project.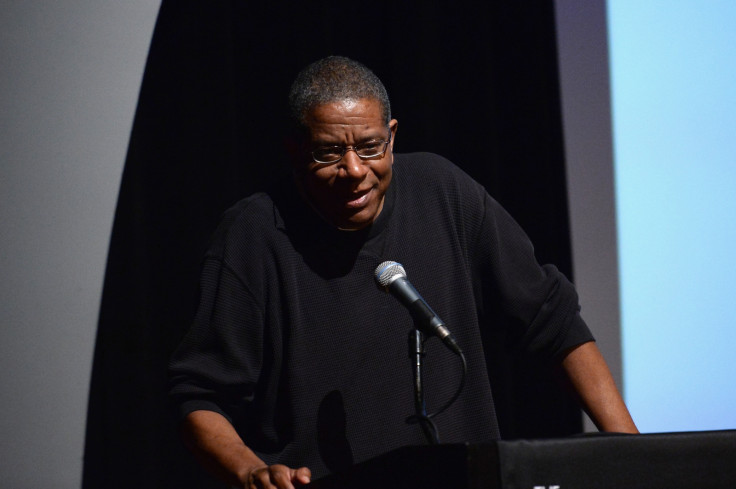 Beatty's publisher, Oneworld, a small independent, also represented last year's winner Marlon James and his novel, A Brief History of Seven Killings.
Amanda Foreman, chair of the judges, said the book managed "to eviscerate every social taboo", according to a BBC report.
"Fiction should not be comfortable," Foreman said in Guardian interview. "The truth is rarely pretty and this is a book that nails the reader to the cross with cheerful abandon ... that is why the novel works.
"While you're being nailed you're being tickled. It is highwire act which he pulls off with tremendous verve and energy and confidence. He never once lets up or pulls his punches. This is somebody writing at the top of their game."
Foreman called it a "novel for our times", particularly in the recent context of the Black Lives Matter movement.