Manchester City manager Roberto Mancini has revealed his team's title challenge this year is as good as over, after the 3-1 loss to Southampton at St Mary's Stadium on Saturday. The manager was critical of his team after the match and branded the performance as "worse than poor".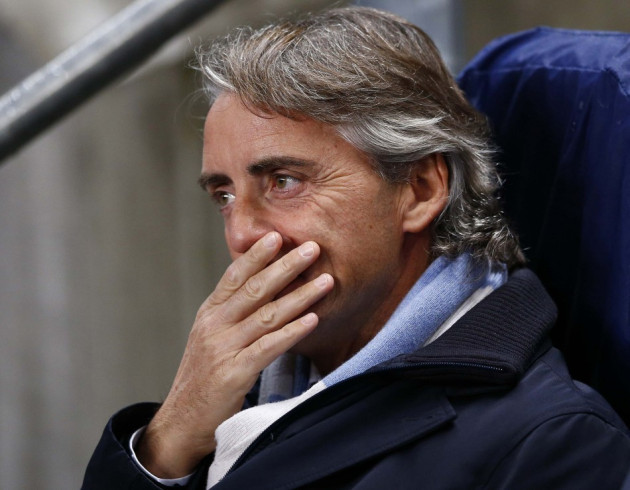 "Twelve points are too much at the moment and we are not playing well. We weren't poor - we were worse than poor. Look, we played with two players may be... and 11 against two is hard...Too hard. I am disappointed with our performance. We conceded a goal that I have never seen in my life. That's it," the ex-Lazio and Inter Milan boss said.
"Now we can do nothing, only say congratulations to Southampton for their performance. I think they [the players] understand that we played really bad. It's the worst game in the last two or three years. They played really bad, without strength, without personality. I'm very disappointed in them," he concluded.
Premier League leaders Manchester United will now have the opportunity to go 12 points clear at the top. The Red Devils face Everton at Old Trafford on Sunday evening. United were thwarted by a Marouane Fellaini header in the reverse fixture at Goodison Park but Sir Alex Ferguson will be hoping his team is up to the challenge this time around, having given up an eight-point advantage last season to lose the title.
Sergio Ramos on United Clash
Real Madrid defender Sergio Ramos has revealed he is happy to be facing United in the knock-out stages of the Champions League. The Spain international said he admired the club, which he saw as the best representatives of English football. The first leg of the two-legged tie between the two sides is on 13 February at the Santiago Bernabeu stadium in Madrid.
"I was pleased to get United. They are in the Premier League what Madrid are in Spain perhaps: the values, the history. What they have always represented, the philosophy they transmit, the ideals they inculcated their players with, are similar. Few games have the repercussion of this match. And I'd rather play them than a team that's not as big but comes along and surprises you. Besides, I like English football," the ex-Sevilla right-back told the Guardian.