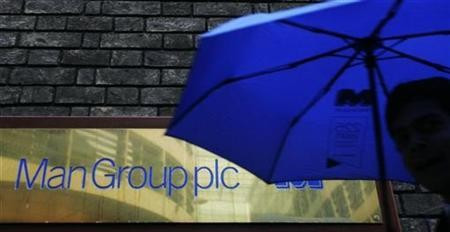 Hedge fund giant Man Group has raked in $700m in client cash, marking the end of two consecutive years of investor withdrawals at the company.
According to Man Group's interim management statement for the quarter ended 30 September 2013, the hedge fund revealed the surprise cash inflow was driven by its performance from its stock-picking GLG unit, after equity markets rallied this year.
"The net inflow in the quarter was driven by institutional flows into discretionary alternatives and long only strategies. Inflows were linked primarily to stronger performance in the first half of the year and were characterised by sizeable asset flows from certain customers, albeit into relatively low margin products," said Manny Roman, Chief Executive Officer of Man Group.
"The equity rally in July, followed by a sell-off in August, and volatility in financial markets in September provided challenging market conditions for hedge funds."
The rush of new client money has helped boost, one of the world's largest hedge fund managers, Man Group's total assets to $52.5bn.
Boost for Roman
Man Group investors have pulled out money in every single quarter, since the final three-month period in 2008, apart from two quarters of inflows in the first half of 2011.
Roman took over the helm from chief executive from Peter Clarke earlier this year and pledged to implement a raft of changes to win back clients.
However, while this seems to be a turnaround in Man Group's fortunes, Roman said the group were not complacent about the future.
"Despite better flows in the third quarter we remain cautious in our outlook for asset flows going forward in the light of continued uncertainty in the macro-economic environment," said Roman in the interim management statement.