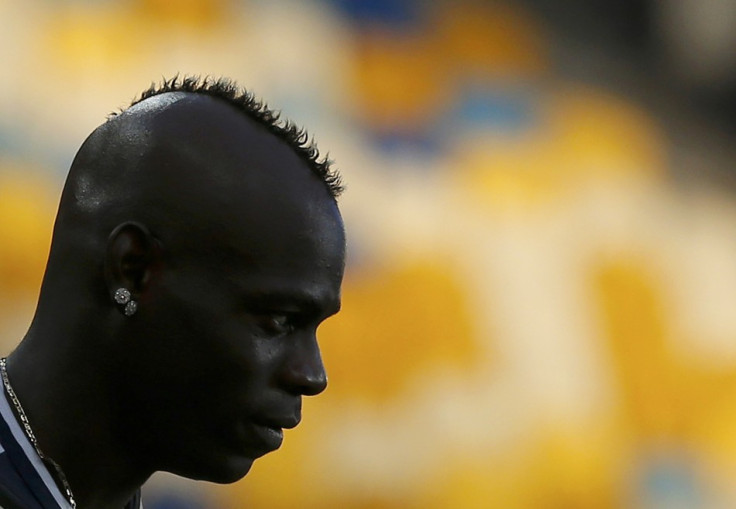 This may sound like a work of fiction but it is nevertheless true.
Manchester City's star Italian striker Mario Balotelli has a contract with the Premier League champions which sees him earn something in the region of £120,000 per week. His birth mother (the former Inter Milan man was adopted by Italian couple Francesco and Silvia Balotelli), Rose Barwuah, earns, by comparison, a staggeringly miserly £6 per hour for cleaning offices! Therefore, while Balotelli drives a £120,000 Bentley Continental GT, his birth mother must be content with public transportation and her own two feet.
Balotelli was born to Thomas and Rose Barwuah, both of whom hail originally from Ghana. The story goes that the couple had to give up their son for adoption when he was two years old... they were simply too poor to be able to care for him. Worse still, he had then a life-threatening intestinal condition that their poverty only aggravated.
However, as with all soap operas, there are two sides to every statement. An earlier feature in the Daily Mail retraced Balotelli's childhood days, describing his hometown of Bagnolo Mella as "a sleepy town of terracotta buildings, haphazard cobbled streets and a population of just 13,000". The report also quoted Thomas Barwuah as saying his son "never remembered us" and accusing his foster parents of turning his son against his own family.
Nevertheless, tales of estrangement and neglect aside, years after Balotelli became, to all intents and purposes, Francesco and Silvia's son, Rose moved to the Manchester area to be close to her son. She now lives on an estate in Wythenshawe and Balotelli has been known to visit her several times.
"She came over here from Italy with her daughter. A lot of people on the estate who know who her famous son is can't quite believe she is working as a cleaner," a source was quoted as saying to the Mirror.
"It is a bit odd that while he is polishing his Premier League winner's medal she is polishing desks. Mario has been round the house, sometimes with his brother Enoch. It is a real sight to see his white ­Bentley parked up outside," the source added, "It was a surprise to see Rose rock up on this estate when he is earning millions of pounds and lives in a huge house in Alderley Edge. But fair play to Rose, she has got on with things and is willing to graft for not a lot of money."
"Apparently she does not want any of Mario's money. It looks like she is settled here and is here to stay," the insider told the tabloid. Barwuah claims she does not want to interfere in her son's life or cash in on his riches.
"Mario has been over to see me a few times. We don't see each other all the time as he has his life and I have mine," she was quoted as telling the Daily Mail.