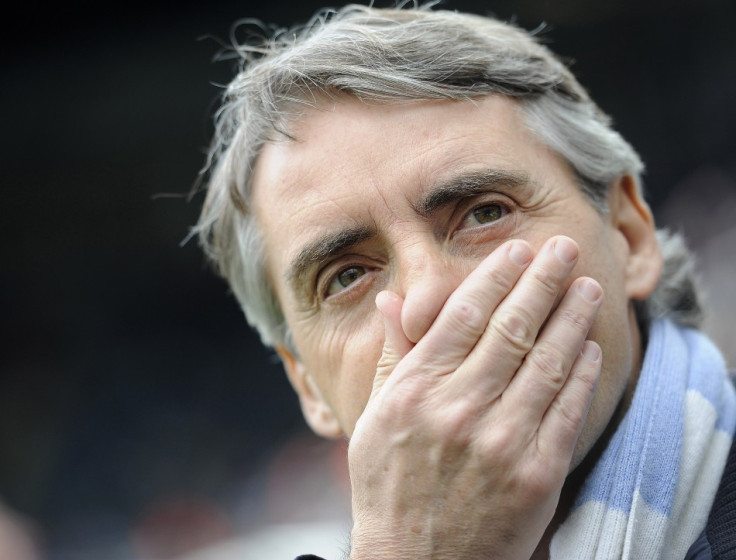 Manchester City boss Roberto Mancini has confirmed that the club has identified potential targets and is in talks with their clubs and agents to complete the transfers, ESPN reports. Over the past three seasons, City have acquired a reputation as big spenders, but there have been no major signings so far this pre-season.
Mancini had earlier spoken of his frustration at the lack of transfer activity at the Etihad. It was speculated that City's director of football, Brian Marwood, was delaying bringing players in while he worked to offload fringe players and trim the club's wage bill. Nevertheless, Mancini has insisted that the club needs to strengthen its squad ahead of the new season if it is to maintain the momentum of last season's league triumph, City's first since 1968.
"It's important to change some players in some positions. If we are going to have a winning mentality and we want to win, it is important. We won the last championship and we have a good team, but this year will be harder because, when you win, the problem is to win again. For this reason I think that we need to improve our team with maybe some new players," Mancini said.
"I'm sure that maybe in the next two weeks we can do something about new players. We are talking to some players, but the market is not easy. It's difficult, and for this reason we need more time," he said.
Uruguayan Striker Rules Out Move
Meanwhile, potential City target Edinson Cavani has expressed his wish to remain with Napoli. However, the 25-year-old Uruguayan striker, who is representing his country at the 2012 London Olympics, has not ruled out a future move.
"The big English clubs want me? I answer: Forza Napoli! But it is said that English football is art, why not think about it one day if there is that possibility?" Metro quoted Cavani as saying.
Incidentally, Goal.com reports the player is angling for an improved wage despite having signed a new contract only last summer. The striker believes his scoring rate and the interest from other clubs should be enough to justify a pay hike. Unfortunately for him, club president Aurelio De Laurentiis believes otherwise.
"I think that what I have done so far represents something important for Napoli. My 66 goals in two years - that seems like a good percentage to me," Goal.com quoted Cavani as saying.
City Youngster Leaves Club
As part of Manchester City's programme to trim squad size, Goal.com reports that Slovakian international Vladimir Weiss is set to leave the Etihad to join either Inter Milan or Pescara.
The 22-year-old winger has spent each of the last three seasons away on loan and despite reports Mancini is impressed with the youngster, there are just too many big names in the first time for Weiss to stick around. The report suggests a fee of around £2m will be enough to interest the club.
Spanish Wizard to Get Pay Rise
In other Manchester City news, former Valencia attacking midfielder David Silva is set for a pay rise, according to Goal.com. An earlier IBTimes UK report suggested the World Cup and European Championship winning Spaniard could see his weekly wage rise to approximately £200,000 and it now appears a figure in the region of £190,000 has been agreed upon. The new figure, if accurate, will place Silva on a similar footing as the club's top players, such as Ivorian midfielder Yaya Toure and club captain Vincent Kompany, who recently signed a greatly improved new six-year deal.
Silva had been linked with a return to Spain earlier in the summer, after news that La Liga champions Real Madrid were interested in the player. Silva has consistently denied any suggestion of such a move.