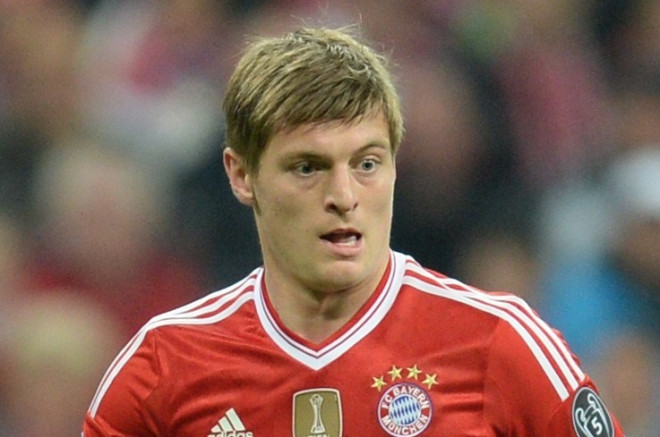 Manchester United have agreed a deal with Bayern Munich for midfielder Toni Kroos, according to the Daily Express.
The Red Devils had made significant progress with the 24-year-old under David Moyes but his sacking had momentarily scuppered the deal, which has now been reignited by new manager Louis van Gaal.
The Dutch national team manager, who will take over at Old Trafford after the World Cup, has reportedly made great inroads in securing a deal with the Bavarians for Kroos, who is yet to extend his contract with Bayern.
The German has been a regular in the Bayern Munich squad this season owing to the absence of Thiago Alcantara through injury for a major part of the campaign.
Kroos, whose contract expires next season, is not happy with the terms of the deal offered by Bayern and is seeking a move elsewhere.
The Bavarians are thereby looking to cash on him than let him go on a free transfer next season. United are reportedly willing to pay up to £40m for his services to prevent other clubs from making a move for their top target.
The Dutchman is reported to have a £200m budget to spend in the summer and has already earmarked players like Borussia Dortmund defender Mats Hummels and Roma midfielder Kevin Strootman among others, to strengthen his squad for the upcoming season.
United are also likely to see a lot of departures, with defenders Rio Ferdinand and Nemanja Vidic confirmed to be on their way out, while Patrice Evra is yet to sign a new contract with the Red Devils.
Kroos' arrival will give them some much-needed thrust in the midfield, especially with Michael Carrick feeling his age, having entered his mid-thirties. Lack of movement in the middle of the park has stunted their move and his arrival will be a major push in their quest to return to the Champions League.