Anderson has revealed how he is desperate to prove his worth at Manchester United as only a move to Barcelona or Real Madrid would even compare with playing for the Premier League giants.
The Brazilian has struggled to cement a regular place in the United side in recent seasons but did his chances of pushing for a start in the league no harm after his impressive performance in the FA Cup win over Reading.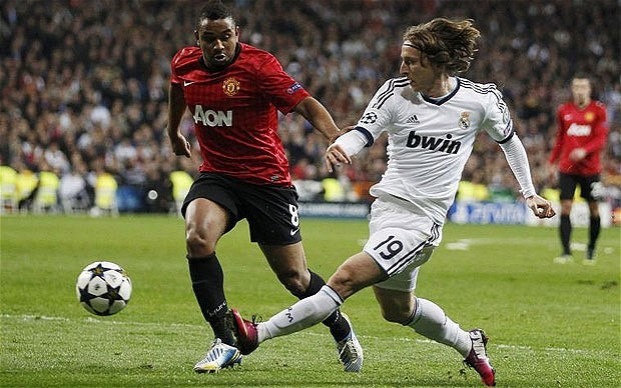 The 24-year-old has denied stories that he has asked to leave the club and has instead insisted that joining any other club would be a step down.
"The only places you could go to from here are Real Madrid and Barcelona," said Anderson, as quoted in the Belfast Telegraph.
Anderson understands that he has failed to make the most of his potential since moving to Manchester United almost six years ago but believes that injuries have played a major part in preventing him from becoming a regular starter.
"It is true that every time I take two steps forward I seem to take three back," he said. "But it is not true (to say I have nearly left three times). Everyone knows I am happy at the club.
"I have had a lot of injuries but I have never let the smile go from my face. I try to help the team all the time. This is me. When I want to leave I will have to talk to the boss first but I don't have any issues."
There have been occasions when Anderson has excelled and it is clear that when fully fit he has the ability to drive forward from midfield and provide cover for his defenders. Unfortunately these performances have been few and far between.
Despite his inability to hold down a starting berth, Anderson has still enjoyed plenty of success in his time at Old Trafford.
"If you come here, you are definitely going to win titles," he added. "I have won the Premier League three times. I have won the Champions League once and lost two finals. I have always been there."
With Phil Jones struggling with an injury there could be a chance for Anderson to prove his worth in the coming weeks. With Manchester United battling on multiple fronts he will hope he can make the most of his opportunities and claim yet more silverware.