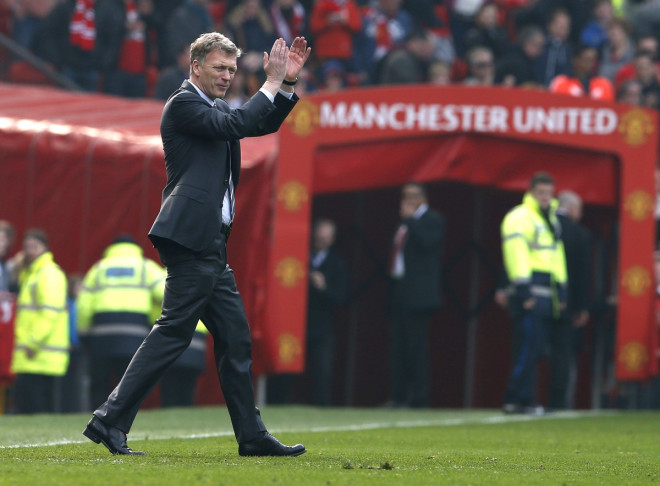 Manchester United manager David Moyes has identified weaknesses in Bayern Munich ahead of the Champions League quarter final first leg at Old Trafford.
United host the reigning champions on Tuesday and go into the tie as major underdogs with Bayern having retained their Bundesliga title in record time while Moyes' side have suffered both domestically and in Europe and are without injured top scorer Robin van Persie.
But Moyes claims to have noticed weaknesses in the Bayern rear-guard ahead of the midweek visit of Pep Guardiola's men to give United hope of causing a major upset.
"When we drew them, I felt we'd drawn probably the best team in Europe at this present time," said Moyes. "I think most people would agree with that.
"I really enjoyed watching them last year as they have great energy. I quite enjoy German football actually and going to the games but Munich are a little bit of a class above the other teams, including Borussia Dortmund.
"We have got a really tough game and know exactly what we are going to get but we'll try to exploit little bits of weaknesses they have got. Pep has taken over a really good team and added a bit himself with his own style. They have already won the Bundesliga quite comfortably so the focus is on the Champions League now."
After successive home defeats to Liverpool and Manchester City, United returned to form with a 4-1 victory over Aston Villa on Saturday.
While Bayern will be without Thiago Alcantara, who was linked with a move to United in the summer transfer window, their attack will be spearheaded by winger Arjen Robben and the Dutchman says their big-name opponents will bring out his best form.
"No team can have stroll to the final," he said. "We are facing Manchester United, a big name in world football. But we are razor sharp.
"Our football is phenomenal and we want to show that more than anywhere in the ­Champions League.
"Playing United is the sort of thing that really gets the best out of me. We won the German League last week. But we were not even bothered about that. Nobody in the dressing room was talking about it. We knew ages ago we would win the title.
"Beating every team in the Champions League is our big thing. The Champions League is what we want again, especially after winning it at Wembley last year."