Cristiano Ronaldo has revealed he would love to score when Real Madrid take on Premier League leaders Manchester United in the second leg of the Round of 16 Champions league Tie at Old Trafford on Tuesday. The Portuguese international scored the equaliser for Madrid at the Santiago Bernabeu in the first leg, after Danny Welbeck put United ahead early in the first half.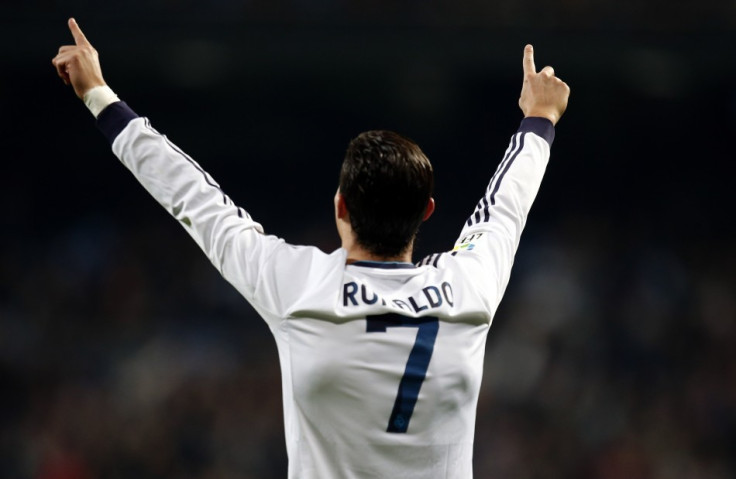 "I'm sure the United fans would receive me well. If I score against them it would be spectacular, a beautiful sensation," Ronaldo said.
However, Ronaldo is not sure as to how he will react if he scores against his old club, having spent six seasons there, scoring 118 goals in 292 appearances. He won three Premier League titles and a Champions League before moving to Real Madrid in 2009 for a record fee of £80m. Sir Alex Ferguson still keeps Ronaldo in extremely high regard, with the Scotsman having recently praised him as a better player than Zinedine Zidane.
"I can't say what I'll do. It would be something spontaneous, but I'd love to be in that situation. In any case, it would be a good sign if we progress and I score. Real Madrid's intention is to win," he said.
Carrick on Real Madrid
Manchester United midfielder Michael Carrick has raised the bar for his side's Champions League tie against Real Madrid (read an IBTimes UK preview here) by stating these were occasions "to live for". United have an upper hand going into the tie, having secured an away goal in the first leg.
"These are the nights you live for. There is just something in the air, something special. Everyone comes with a spring in their step. Every supporter is that little bit more vocal. Everyone is a little bit more up for it. The fans appreciate how important it is and what it means to get through in this competition. And they can make a difference. On these European nights everyone seems to be that bit louder and more excited. Hopefully they can do their bit and we can do ours," he said.