After drawing with Manchester United at home in the first leg of the Champions League round of 16, Jose Mourinho's future with Real Madrid continues to be the subject of much speculation
There is a growing belief that the Special One will look to return to the Premier League, a view that is shared by former United striker Michael Owen and Madrid man Ivan Campo, but the ex-Real Madrid men cannot agree on which club he will take over next.
Owen, who currently plays for Stoke after leaving United last summer, believes that Mourinho is the only realistic replacement for Sir Alex Ferguson, despite the Portuguese tactician's protests as to otherwise when quizzed on the subject this week.
"Once Sir Alex Ferguson hangs up his boots there aren't many managers that are big enough to fill the void left by him," he told Talksport. "You would have to say that Jose Mourinho is one of those few.
"He's been there, seen it and done it before. His CV is second to none. He's got the confidence to step into that dressing room and feel he belonged there.
"He'd be one of those select few that have the credentials to take over from Sir Alex Ferguson."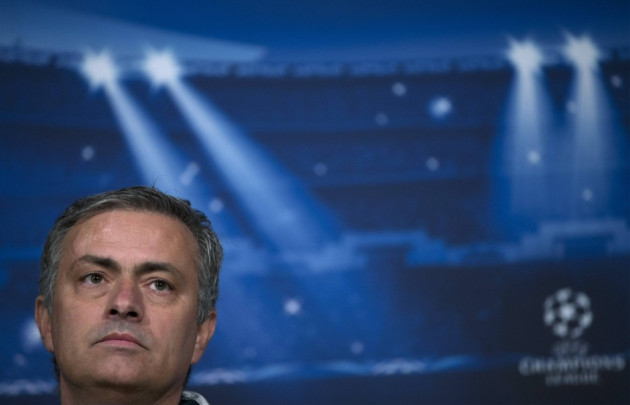 Meanwhile, former Real Madrid midfielder Campo does not believe that Mourinho would take over at Old Trafford, believing that he would prefer to return to London to take over at either Chelsea or Tottenham.
"If Jose Mourinho wins the Champions League, in my personal opinion, next year he will be at a very big team in the Premier League, maybe with Chelsea, or, I don't know, Tottenham," he explained.
"I don't think, for example, he'd go to Manchester United because Sir Alex Ferguson would like to train there for his whole life, so maybe [Mourinho] will train next year at Chelsea."
Mourinho would no doubt have his pick of clubs to go to if he left Real Madrid, though recently the 50 year old appears to have lost the harmony in the dressing room at his current club, with numerous reports of unrest from players.