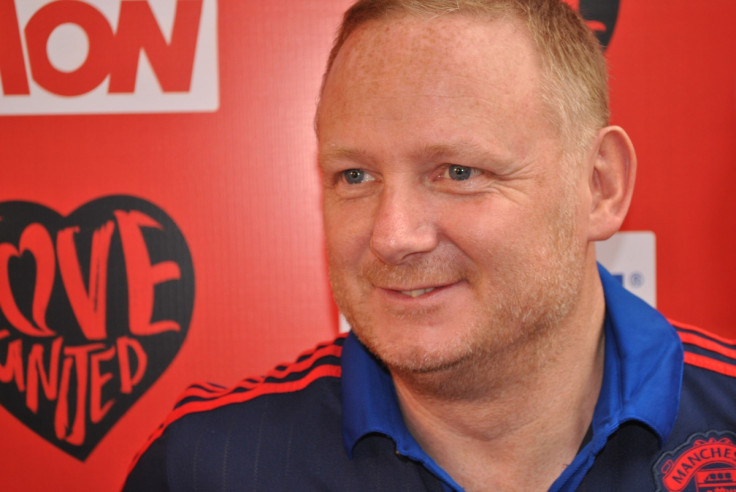 Former Manchester United defender David May has heaped praise on Daley Blind for his impressive performance in the Red Devils' back four and claims the Dutch international's presence in the central defending position has helped Chris Smalling develop into a better player. Blind and Smalling have been the first choice centre-backs at Old Trafford this season.
In his debut season at Old Trafford, Blind played in the midfield and left-back positions. However, Louis van Gaal moved him to centre-half and he has been the first choice player in that position alongside the England international.
The central defending duo have been very impressive this season as they have helped United keep 13 clean sheets in the Premier League. May has pinpointed Blind's role in Smalling's rise to prominence at United.
"I think Daley Blind and Chris Smalling have been fantastic together. They are like [Steve] Bruce and [Gary] Pallister," May told IBTimes UK at the recent ILOVEUNITED event in Mumbai.
"I do think Daley Blind has helped Chris [Smalling] develop into becoming a better player. Whether he will stay there in the centre-back position? I am not sure. I still think United need another centre-half and when that happens, may be Blind can move to left-back or may be pushed to the midfield."
"But I do think he is a special kind of player — fantastic left foot. So I do think he has helped to improve United's defence."
Several academy graduates have made their debut during Van Gaal's time at the club and Marcus Rashford and Timothy Fosu-Mensah are the latest players to shine after breaking into the first team. May is delighted that the former Barcelona manager has continued United's tradition of promoting young players to the senior team.
"The manager has given debuts to several young players. I think if you look at these players, the young lads that have come in have done ever so well," the former United defender stressed.
"The club must keep developing the youth. United always have the tradition of bringing youth team players and that needs to continue and I am sure that will."