Last week, an IBTimes UK colleague of mine attended the launch of Pep Guardiola's autobiography, written by highly esteemed Spanish football expert Guillem Balague.
The former Barcelona manager, who is taking time out after admitting he was too drained to fulfill the role with the right level of commitment, has since been connected with every top managerial position on offer.
His book is littered with references to Manchester United's legendary manager Sir Alex Ferguson, with the Scot writing the forward, and throughout Guardiola admits that he turned to Ferguson for advice at some key moments in his career.
With that, no doubt, will come rumours that he's waiting for the United job to become available, so he can continue the legacy that has brought success to one of Europe's giants for the past 20+ years.
Whoever takes over from Ferguson will be faced with a job holding so much pressure, that even current Brazil boss Luiz Felipe Scolari might not be up to the challenge.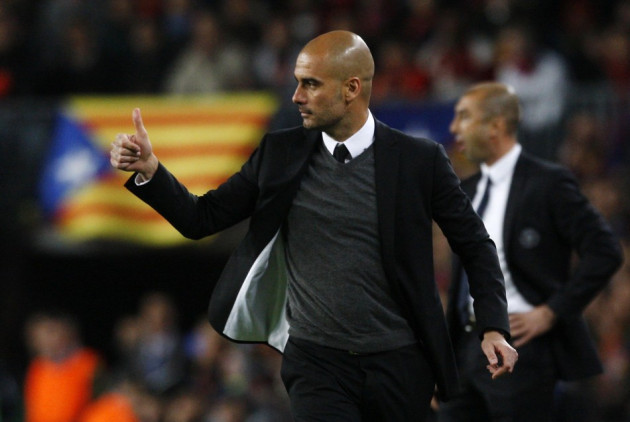 No manager will come even close to Ferguson's achievements, knowledge or esteem for the next 20 years at least, and for Guardiola, though the strengths of putting together a brilliant Barcelona side and his inspiration from the United manager put him in pole position for the job, some of the details of his new book are equally unnerving over such a possibility.
His undoing by current Real Madrid manager Jose Mourinho is one of those details, which would leave one questioning if he really has the mental strength to take on a job as big as United.
Mourinho, on the other hand, has handled jobs where the pressure has been so high it's hard to conceive any other manager taking his place. At Madrid, for example, the press are hounding him whether the side are winning or losing, and this season, as they sit third on the La Liga table, he has continually had to snap at journalists questioning him over his future.
Ferguson speaks very highly of both Guardiola and Mourinho. Personality wise, while the former is said to be very humble, the latter has often brought criticism for the way in which he makes egotistical statements in press conferences, with accusations that he manages for personal glorification over a genuine desire to see a particular team do well.
Having said that, when Mourinho left Chelsea, the players have since admitted that there were tears in the dressing room, and as he stood hand in hand with his players last season when Madrid went out to Bayern Munich on penalties in the semi-final of the Champions League, the Portuguese tactician looked far from the selfish, uncaring and spiteful manager portrayed in the media.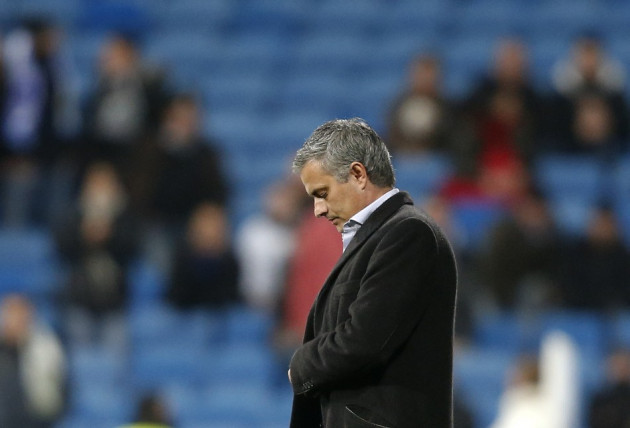 The English league is very different from the Spanish, in that rather than two very dominant teams, there are many more pushing until the very late stages of the season for the domestic title at least.
Chelsea, Arsenal and Manchester United have constantly been in the fray for Champions League glory, and though the mind games have cooled with Ferguson in recent times, the pressure to be the best of the pack has left the Premier League treating managers much like very expensive disposable products.
United has been the exception to this rule, holding onto Ferguson as he fights off new big-spending opposition, precocious new managers including Mourinho himself, and continues year after year to produce talent both in house and from clever purchasing to keep pushing for top spot in the country.
Meetings between Mourinho and Guardiola when Barcelona played Real Madrid in recent years have been particularly spiteful affairs, with Mourinho accusing La Liga of having a conspiracy against his side, resorting to violence on occasion in the dugout, and actions that have left him being liked as much as perhaps Ferguson was in the 1995-1996 season by Kevin Keegan.
There is great insight in Guardiola's autobiography about the mind games Mourinho played with the Spaniard, and eventually he came out the victor, leaving Guardiola to pack his bags and take off from football all together to recover.
And for that reason, Mourinho is the one who should succeed Ferguson when he eventually does hang up the hairdryer for the last time, if United fans are given such the luxury of a choice between the two great managers.