Sir Alex Ferguson says Cristiano Ronaldo and Lionel Messi can't be separated for their brilliant talents, with the Manchester United manager also insisting that at this time Pep Guardiola doesn't want to go into management at this stage.
Messi has broken record after record this season for his goal scoring, and Ronaldo has also had a huge hand in bringing Real Madrid enough success to snatch the La Liga title off Barcelona in the last campaign. The pair have been heralded for their achievements and are neck and neck to win the Ballon d'Or.
And with Ferguson enjoying a very close relationship with Ronaldo after his time at United, the Scot says the pair can't be separated for their performances by any critic.
"He[Messi]'s an exceptional young man, there's no question about that," he told Yahoo Sport. "The great thing about football is that great players always come up through the decades.
"What we're seeing at the moment with Messi is an exceptional player in the decade. And Crsitiano Ronaldo another one - both of them, there's nothing between them, they're both the greatest players in the world and there's no question about that.
"You always hope that, even for Manchester United, that you produce a player like we did with Ronaldo."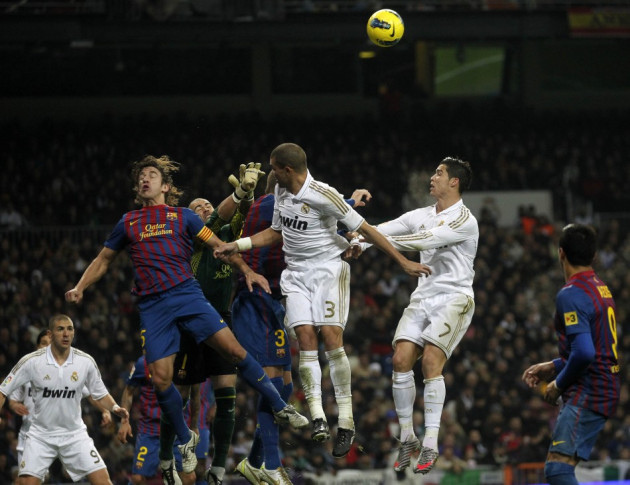 Ferguson insisted that any projected rivalry in the media between the two had nothing to do with them excelling in the game, saying: "I don't think the rivalry bothers them, I think they've got their own personal pride in terms of being the best, and I know that because Ronaldo was here [at United] for six years."
Meanwhile, speculation has surrounded when former Barcelona manager Pep Guardiola will return to the dugout, with United believed to be one of the destinations he would consider as he makes a move to prove once and for all that his time at Barcelona was no fluke.
Ferguson has been in constant contact with Guardiola during his managerial career, and wrote the forward for the Spaniard's autobiography. But when asked where he might consider heading next, Ferguson was cagey over any details.
"I spoke to pep a while back and he's got no intention of being a manager at the moment," he said. When pressed on the matter he added: "I don't know. His record is fantastic, the trophies he won at Barcelona were exceptional and that's his CV.
"Barcelona always play attractive football and he increased that by putting a new ethic into the them into terms of their style of play, and they're a fantastic team."
Ferguson won't be going anywhere for some time, with some predicting that the United manager could last another 10 years as he continues to bring the club success across the board.