Manchester United may not be in the Champions League semi finals this year, but the club have trumped Spanish giants Barcelona and Real Madrid in the Forbes rich list, with the Red Devils said to be worth £1.4 billion.
Arsenal came in fourth on the list, with a worth of around £800 million, while Chelsea were seventh with £437 million, Liverpool sat eighth with £385 million and Tottenham (£351 million) and Manchester City (£275 million) were in 11th and 13th spot respectively.
United, Barcelona and Madrid were the only sides to be worthy of at least a billion dollar tag, with the Madrid beating out the Catalonians with £1.17 billion to £1.07 billion.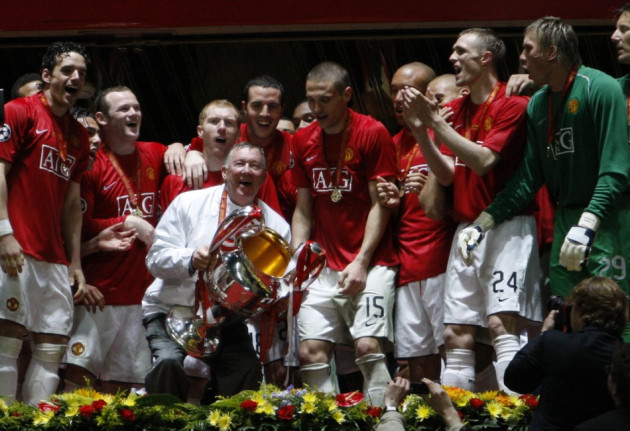 Forbes explained that the findings are largely based on how many worldwide fans a club has; and with the magazine predicting that United have around 330 million supporters, other sides just can't compete with the Glazer-owned conglomerate.
Champions League earnings also proved to be a big factor, helping United garner an extra £50 million after making the final last year. Barcelona won the match-up last May, but the club didn't earn a significant amount more, and fell behind United by a total of £333 million in their earnings.
The figures are particularly interesting because of the difference in the broadcasting rights between England and Spain. While Barcelona and Madrid receive a vast majority of the revenue from tv rights, as they draw the most viewers, in England the system is much more egalitarian, with Premier League clubs receiving the same revenue no matter how many times they are televised or watched.
For United to still trump both Barca and Madrid shows that with Champions League revenue and worldwide fans, clubs can take in maximum dollars, and television money can become more irrelevant.
Forbes rich list (source: Forbes)
1. Manchester United - $2,235bn (£1.4bn)
2. Real Madrid - $1,877bn (£1.17bn)
3. Barcelona - $1,307bn(£1.07bn)
4. Arsenal - $1,292bn (£800m)
5. Bayern Munich - $1,235bn(£770m)
6. AC Milan - $989m (£615m)
7. Chelsea - $761m (£473m)
8. Liverpool - $619m (£385m)
9. Juventus - $591m (£367m)
10. Schalke 04 - $587m(£365m)
11. Tottenham Hotspur -$564m (£351m)
13. Manchester City - $443m (£275m)