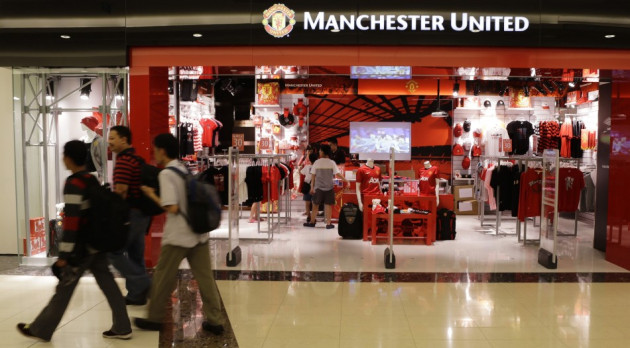 Manchester United has been forced to lower the value of its shares to $14 ahead of its New York Stock Exchange (NYSE) debut - wiping nearly $100m off the likely proceeds of its Initial Public Offering (IPO).
The Glazer family, which owns United, is likely to raise $233m (£150m) for the 16.7 million shares, having initially hoped to raise $333m with a value range of between $16 and $20 per share.
The owners were forced to reduce the share price in the face of lacklustre investor interest.The club has already scrapped plans to float in Hong Kong and Singapore due to adverse market conditions.
The Glazers will take half the proceeds of the IPO for themselves, and the remaining 50 percent will be used to pay off United's debts, which currently stand at over £400m.
The Glazers, who also own the Tampa Bay Buccaneers American football team, bought United in a leveraged buyout worth £800m in 2005. The value of the club has doubled since their takeover.
However, the owners remain extremely unpopular with large sections of United's support, because the current debt level is a direct result of their buyout.
Supporters feel that, by borrowing huge sums to buy United and making the club liable for the repayments, the Glazers have drained hundreds of millions of pounds from Old Trafford - denying manager Sir Alex Ferguson the money to buy world-class players.
The Manchester United Supporters Trust (MUST) has called for a boycott of the club's sponsors in protest against the planned IPO, as the owners are using only half of the proceeds to pay off the debt.
MUST also points out that the IPO is not expected to provide any financial flexibility for investment in the playing squad, and will not dilute the Glazers' control - the owners' shares will carry 10 times the voting weight of the publicly-traded class A shares.
The club is being floated under recently enacted US legislation - Jumpstart Our Business Startups (Jobs Act) - which allows it to avoid making periodical financial disclosures for five years.
"We have not taken advantage of any of these reduced reporting burdens in this prospectus, although we may choose to do so in future filings and if we do, the information that we provide shareholders may be different than you might get from other public companies in which you hold equity," Manchester United told the Financial Times.
According to Forbes magazine, Manchester United is worth $2.23bn and considered the world's most valuable sports club.
It will be trading under the ticker MANU.