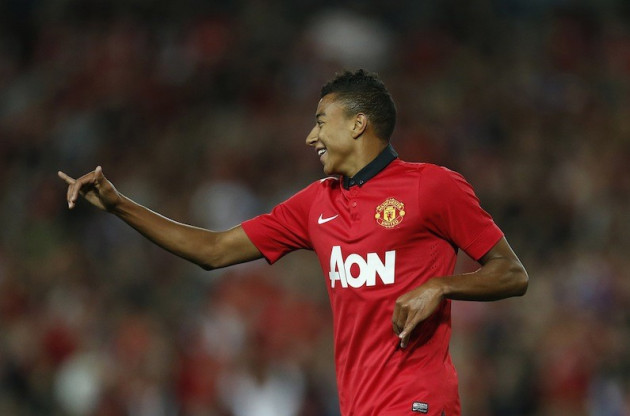 Lee Clark says he hopes to keep Manchester United youngster Jesse Lingard for longer than his originial one month loan after the midfielder scored five goals in his first three appearances for Birmingham.
Lingard made the move to Birmingham after a unsuccessful loan at Leicester last season in which he only received minimal game time. The youngster had hoped to break through into the United first team during this campaign but has taken the chance to improve his skills with a Championship side once more.
Clark has already stated his intention to try and extend the loan but despite Lingard working extremely hard Birmingham still find themselves towards the bottom of the table, something that could jeopardise their ability to keep him for a prolonger preiod.
Clark told the Birmingham Mail: "He got frustrated on loan at Leicester and United are keen to avoid want another scenario like that.
"But United don't want him playing for a side at the wrong end of the table.
"We'll get Saturday out of the way and in the international break I can hopefully speak to David then. We've got him just for the month at the moment.
"But as a Man United player he's come here with an incredible work ethic. I hope he'll see Jesse's enjoying his football and we're being good to him. He'll see what we do with young players.
"We compete and we don't get bullied.
"But I think I've given debuts to eight academy players though including Demarai Gray who's only 17."
Birmingham are currently 17th in the Championship table and are just five points off the relegation zone. They were buoyed by Lingard's performance in the 4-1 win over Sheffield Wednesday, with the England Under 21 international scoring all four goals, and he was again on target in the 4-0 win over Millwall.
The United man is desperate to prove his worth for the Premier League champions but whether Moyes can offer the starlet game time could be the deciding factor over whether he stays at Brimingham for longer.