Jose Mourinho has vowed to return to the Premier League when he leaves Real Madrid, but concedes he won't replace Sir Alex Ferguson at Manchester United.
Mourinho's side will face United in the Champions League last 16 on Wednesday, a clash between two of the biggest clubs in the world.
And as Madrid prepare for the game which will see Cristiano Ronaldo play against United for the first time in a competitive match since his departure in 2009, Mourinho admits he would love his own return to England, on a permanent basis.
"After Real [I would return to England]," he said, according to BBC Sport. "I love everything [about the Premier League].
"Normally it will be my next step."
But as far as replacing Ferguson is concerned, Mourinho, in jovial mood ahead of a tie which many feel will dictate his immediate future at the Bernabeu, suggested the Scot will continue at United for another 20 years.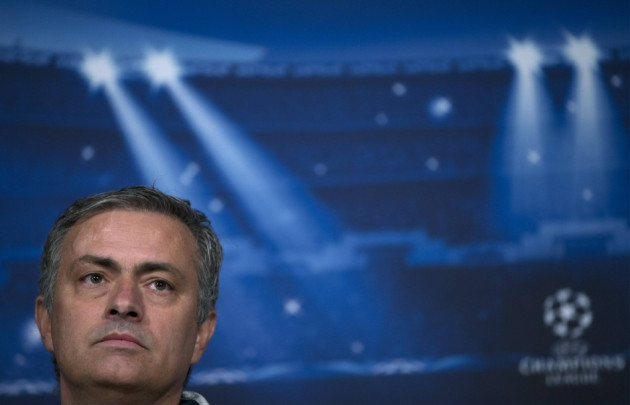 When asked if he might replace Ferguson, Mourinho replied: "I don't believe so. I think we have to end our career at the same time. [Ferguson] at 90 and me at 70."
With Madrid 16 points behind Barcelona, the tie represents particular importance for Los Blancos, with Mourinho potentially staring down a trophy-less season in his third year in charge.
And ahead of a meeting between two of the planet's biggest sides, Mourinho hopes Madrid and United do justice to their billing.
"It is the most important match in this round of the Champions League," he explained. "When you see this press room completely full it represents what this match means to the world of football and everybody is waiting for a big football match.
"That is what we want and if I know the culture of English football and of a manager like Sir Alex Ferguson then I don't think they are thinking of anything other than to play a big match.
"I hope the world gets what it wants."