Former Manchester United star Roy Keane believes that Paul Scholes made his return to Old Trafford this year so the midfielder could play in the big games, with the 37 year old taking the club to mount a serious title challenge this season.
Keane, who made over 300 appearances for the Red Devils throughout the 1990s and 2000s, finished with the club under acrimonious circumstances, and has an ongoing feud with Sir Alex Ferguson which stemmed from the midfielder being released from the club in 2005.
While Keane's relationship with Ferguson deteriorated, the United treble winner had a close relationship with Scholes, and believes that his comeback was to take part in the big games this season as the side challenge cross-town rivals Manchester City for the title.
"One of the reasons Scholesy retired was that he wasn't necessarily picked for a lot of the big games," Keane told The Sun.
"If you remember the Champions League final last year, Scholesy came on for the last 10 to 15 minutes and that must have played on his mind.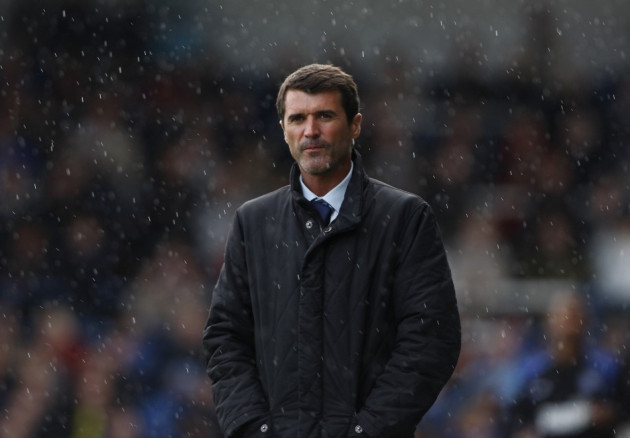 "I always judge a player on how he does in the big games. That was one the reasons I retired. I think I could have got away with it against lesser opposition but it's how you do against the big teams.
"Scholesy has done relatively well and United had one or two injuries at the time [he came back], and Darron Gibson was going to Everton.
"But whether Scholesy has come back to play against the Sunderlands, the Fulhams and that, I don't know. You'd have to ask him."
Keane's relationship with Ferguson hit a new low when he criticised the squad at the start of the season, and the Scot hit back that his managerial experience didn't put him in the best position to comment.
And while Keane says he is still proud of his achievements for United, he won't be going back to the club any time soon.
He explained: "I said before I was disappointed the way I was treated at the end, nobody will change that. But that doesn't mean to say I'm bitter and twisted towards Man United. Far from it.
"The worst thing is that when you have been associated with a club you still have loyalty towards it no matter what way I finished and no matter what my relationship with the manager might be.
"I can go back there, I just wouldn't be comfortable so that's my choice.
"I just thought the young players needed to buck up their ideas. The boy Phil Jones was speaking before the Basel game saying, 'I've nothing to prove', and my attitude was every time you walk out on a football pitch you've something to prove.
"I understood where Ferguson was coming from. It was only natural he was going to come out and have a dig back because he's going to defend his young player and he's going to be upset after a defeat.
"When there's snide comments coming in, I had a little dig back. That's the end of that now.
"But you have to defend yourself when people are being critical of my managerial record. I said at the time he should remember the players who helped him get the record he's got - Nicky Butt, those type of lads.
"I remember the lads who did well for me at Sunderland and Ipswich."