Manchester United defender Luke Shaw has told teammates that he is "baffled" by manager Jose Mourinho's criticism of his decision to pull out of the match against Swansea City because of injury, according to reports.
Mourinho appeared to question Shaw's commitment after the win against Swansea, saying players have to be ready "to do anything" for the team.
He revealed before the match that the England international had declared himself unfit for the game at the Liberty Stadium after playing in the Europa League defeat against Fenerbahce on 3 November.
Shaw returned to first-team action in the summer after suffering a double leg fracture last September.
The Portuguese coach also criticised Chris Smalling for missing the match in South Wales with a foot problem.
The Daily Telegraph claims that Shaw has been left confused by Mourinho's comments, while the squad as a whole are reported to be "disillusioned" with his management style.
Sources told the paper that the players had expected a more "hands-on" style from the former Chelsea boss but that so far he had adopted a more distant approach.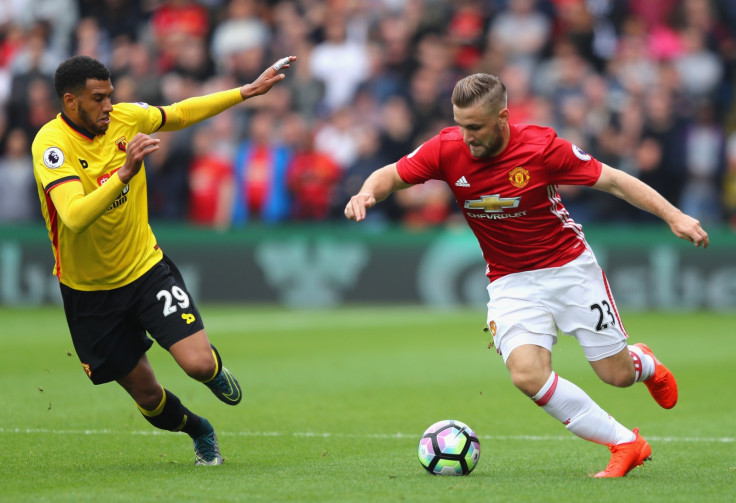 "There is a difference between the brave, who want to be there at any cost, and the ones for who a little pain can make a difference," Mourinho was quoted as saying by the Daily Mail after the Swansea match.
"If I were to speak with the many great football people of this team, they will say many times they played without being 100 per cent. For the team you have to do anything. That is my way of seeing.
"We have players with problems. To compete you have to go to the limit. It is cultural for some – and this is my culture. More than me, it is Man United."
Mourinho fielded a makeshift back four of Matteo Darmian, Marcos Rojo, Phil Jones and Ashley Young in the 3-1 win over Swansea.