Manchester United stopper David De Gea has insisted the "party is not over" after the 1-1 draw against Real Madrid, in the first leg of a knock-out round tie at the Santiago Bernabeu. England international Danny Welbeck scored for Sir Alex Ferguson's side before former United star Cristiano Ronaldo equalised for the Spanish champions on the half hour mark.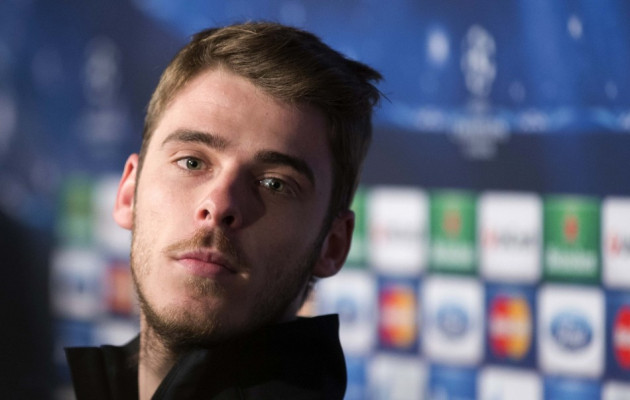 The 22-year-old keeper is delighted with the away result and revealed his side did anticipate the final score. The Spaniard had praise for United's defence after the hosts had a number of chances to establish a lead. De Gea also said he knew Jose Mourinho's men would attack on all fronts during the return leg, at Old Trafford, next month.
"The party is not over, though. We are talking about Real Madrid, one of the world's best. They still have to come to us. But it was a good result for us and one we deserved. Real came out strongly and threw everything at us. They gave us a bad time but the team knew how to react and defended well. In the end we had a bit more control of the ball, had chances and played a great game. We would have taken this result at the start," the United stopper explained.
De Gea completed his move to Old Trafford from Real's city rivals, Atletico Madrid, in the summer of 2011. The Spaniard has already been at the Bernabeu with his former club and claimed he forgets everything when he is on the pitch.
The Red Devils stopper was the star for United as the former Atletico man was the difference between the two sides. And United midfielder Michael Carrick praised De Gea for his brilliant performance.
"David was under a even bigger spotlight than normal what with coming back home. But his saves kept us in the game," Carrick said.