Jose Mourinho believes that Sir Alex Ferguson will be around for 10 more years, insisting that the Manchester United manager is nowhere near retirement as he goes from strength to strength at Old Trafford.
This week Ferguson was full of praise for Mourinho, who is currently under a great deal of pressure at Real Madrid following some disappointing results for the side, saying he could manage anywhere in the world.
And though this may have hinted that the Scot sees Mourinho as his eventual successor, the Portuguese tactician claims it is not the case.
"Friends are like this," Mourinho told reporters, via Sky Sports. "Friends always speak well of each other.
"His succession isn't near. It should be in 10 years or so. He is getting better and better. He is stronger all the time. Why should he retire?"
When Ferguson has most recently spoken of his retirement, he has said that he will be in the dugout for three or four more years before hanging up the hairdryer for the last time.
But he has also insisted that any decisions over his future with United will be decided on his health first.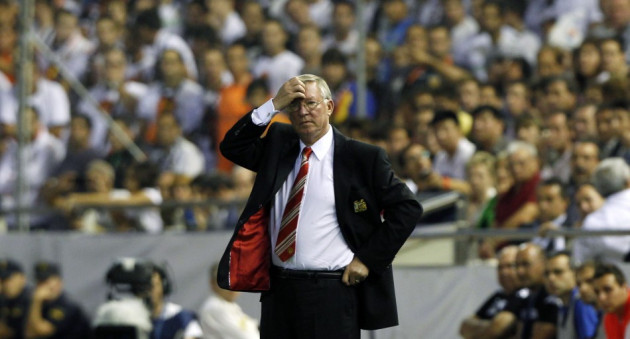 "I've got three or four years left," he said at the end of last year. "I feel good. But when I do leave, I will leave in place a strong young team that will continue to succeed for my successor."
Meanwhile, for Mourinho, pressure is at an all-time high to defend his position at Madrid, who are now 11 points behind Barcelona in the La Liga title race.
In fact, the side are currently third on the table behind Atletico Madrid, but Mourinho refused to field questions over his future at the club.
"Ask him [the reporter who broke the speculation about Mourinho leaving]," he said. "I don't have to say when I spoke with the president, I don't have to say what we spoke about. I don't suppose the president will say anything either.
"We have a very good relationship. But I am not going to try and add to this situation."
When asked why he wouldn't answer questions over his current contract, he stated: "Because I don't want to add to the story. There is no story.
"I am not going to speak about this. Speak to your colleague about it, the one who has written the story.
"Organise a meal with that person. I'm not saying a single word."