Mark Hughes has had a relationship with Manchester United that has gone from the highest heights to the lowest lows, but the manager is now well and truly back in the club's good books as QPR prepare for their final game of the season.
Hughes, who had two spells with the Red Devils in the 1980s and 1990s, had a big hand in creating the side's wave of success, which has so far lasted in excess of 20 years under the guidance of Sir Alex Ferguson.
One of many players from Old Trafford to become a manager, when Hughes took on Manchester City in 2008, he was loved by die-hard United fans no more, but not lasting long in the position, his allegiances to Ferguson's dynasty returned as he made eventual moves to Fulham and then QPR.
Now, with United having lost their eight point advantage over City, and one game left with the Citizens on top in the table, Hughes could be the key to the club celebrating or commiserating come Sunday.
Numerous players have called on the United hero to come through for his old club, though they have admitted that there are bigger things at stake for the 48 year old, with relegation on the cards if QPR don't collect any points from the match-up.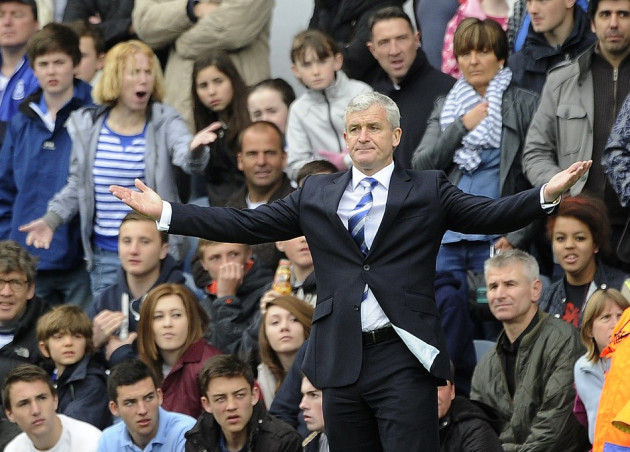 "We've still got to have faith QPR can do us a favour," Ashley Young said this week.
"It comes down to the last day now and of course it will be disappointing, especially if it goes down to goal difference, and we lose it. I don't want to think of any negativity, we've got to think positively. Fingers crossed, QPR will do us a favour and we will win the title.
"I'm sure Mark Hughes doesn't want to go there and lose as they have to get a point for safety. So I'm sure he'll set his side out in the week to go there and do the best they can and hopefully they'll do that for us."
If Hughes is able to save QPR from losing the title to City, it will certainly make for a fresh twist in his relationship with United, with past players also having an effect on the side's fate this season.
When City faced Everton in the league in January, none other than Darren Gibson was on hand to sink the winner against the big spenders. Ferguson joked after the match that this was United's plan all along, to place players in numerous sides to attack the Citizens at every opportunity.
But should Hughes pull off a draw against City come Sunday, or even a win, and Ferguson may be counting his lucky stars that the former United man is still coming through for his team whenever he can.