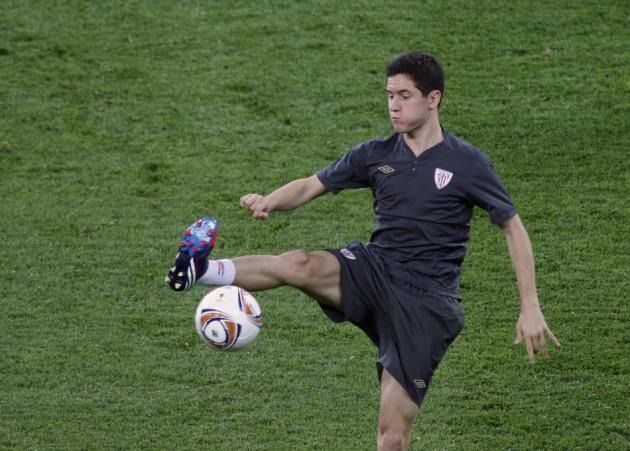 Athletic Bilbao president Josu Urrutia has moved to refocus Ander Herrera as speculation continues to mount that Manchester United will make another bid for the midfielder in January.
United scouts attended a match to watch the 24 year old in action this week, though his performance against Granada left a lot to be desired as he gave away a penalty.
While Herrera had insisted at the beginning of the season that he is committed to Bilbao, his game time has been decreasing and his performances have not been of his usual standard. And Urrutia has insisted that he needs to focus on the task at hand and ignore the United rumours which he sees as a non-issue.
"I don't know what other teams will do, but I consider the Herrera issue to be closed," Urrutia told a press conference. "Ander has a contract until 2016. All players have to focus on giving Athletic all you can give."
United made a last-minute move for Herrera with reports widely claiming that the club were in the final stages of agreeing the deal before the transfer window came to a close.
The former Spain Under 21 international then insisted that he was not interested in a move and had never held formal talks with the Red Devils as David Moyes and co ended a transfer window with only one midfield acquisition.
United were believed to have offered £24m for Herrera but Athletic rejected the amount insisting that the club stump up the full £31m release clause.
The club said at the time: "We received the offer last night and have communicated that we will not negotiate for our players. For a player to go, first the player must express his desire to leave the club and pay the release clause."
With United scouts attending more Athletic matched though it would appear they haven't given up on Herrera yet.