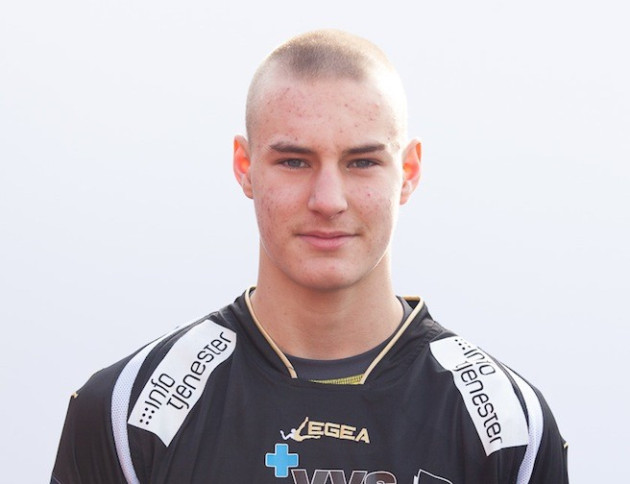 15 year old goalkeeper Kjetil Haug has completed a trial with Manchester United and the Norwegian has revealed he will be spending time with Manchester City, Everton and Arsenal afterwards.
Haug played for United's Under 18 side against Aston Villa and says he has been enjoying the experience at Old Trafford as the teenager eyes a move from Norway side Sarpsborg 08.
After a week with United's youth side Haug has revealed he will also be trying out a host of other Premier League clubs, including Everton for a second time as well as City and Arsenal.
"The experience has been fantastic," Haug told Sarpsborg Arbeiderblad. "Here they care about real people to thrive, and everything is organised in the best way.
"We will be with City for three days now and later this year Arsenal awaits and then another stay at Everton where I have been before."
Haug is currently playing in Sarpsborg's under 19 side and it seems English clubs are not the only ones pursuing the teenager as he admitted the allure of Spain is also interesting.
When asked if he preferred a move to England he said: "I have not seen how they work, for example, in Spain.
"In England it seems that they have very good methods for developing young players. They dare to pursue them, they have good academies where they take care of the young players."
While the youngster is trialling at a number of clubs in England he insists he's happy at Sarpsborg which also has a high concentration on building their youth players.